The Northern Tridents have put together an impressive attacking display in the third quarter to sink the Hauraki Mavericks 5-0 in the first match of the Sentinel Homes Premier Hockey League.
The Mavericks came out of the gates with some great forward intent as they took it to the Tridents early on in the match. Despite several early penalty corners, the Mavericks were unable to break the deadlock early in the match. With only minutes to go in the first quarter, the Tridents would storm through the middle of the pitch as Stacey Michelsen would work herself into some space in the circle as she would then rip a reverse shot into the bottom corner of the goal to put the Northern Tridents in the lead 1-0 after one quarter.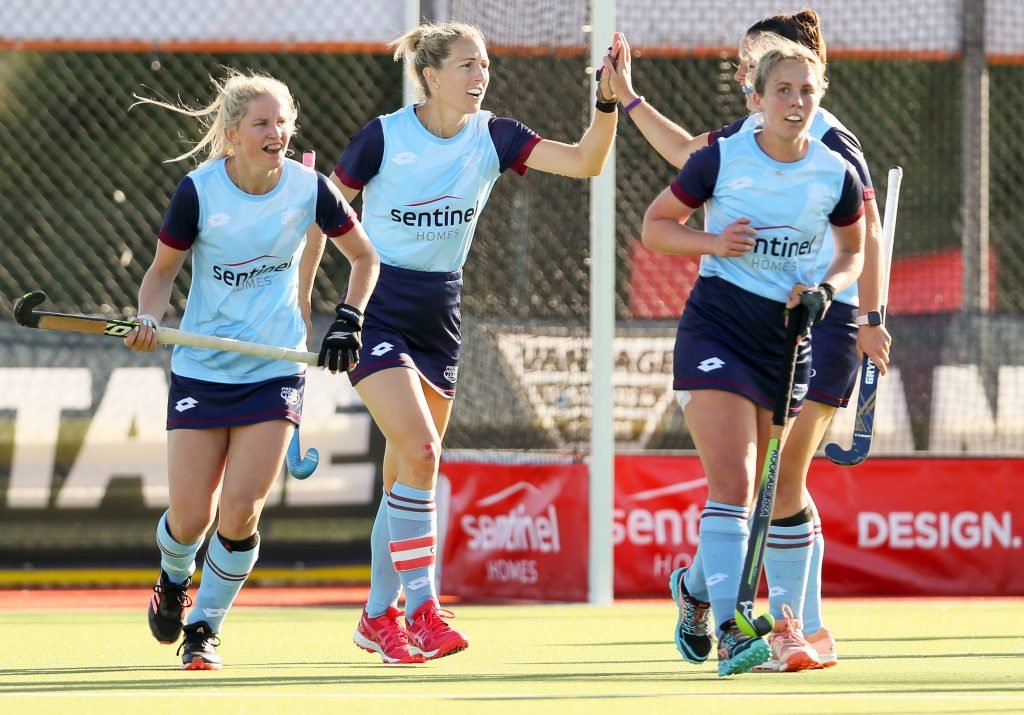 The back-and-forth nature of the match continued into the second quarter as the Mavericks looked to re-establish themselves in the contest and peg back the Northern Tridents midfield which was wreaking havoc. The Mavericks would go close on several occasions but were unable to find the equalizing goal before the halftime break.
The Northern Tridents came out focused and firing in the third quarter and were rewarded with an early penalty corner goal to Kate Ivory. Captain Stacey Michelsen further extended the lead with some silky skills in the circle as she flicked the ball in the net past Black Sticks teammate Grace O'Hanlon. Just before the quarter break Sophie Hildesley slotted the tridents fourth goal in what looked to be an unassailable lead heading into the final quarter.
Rose Tynan would put the icing on the cake in the fourth quarter as she pounced on the rebound off the initial penalty corner strike to score the Mavericks fifth goal of the evening. The Tridents next match is a mouthwatering proposition as they face the incredibly strong Central Falcons. Things don't let up for the Mavericks as they will now turn their attention to the Southern Alpiners.
Northern Tridents 5 (Stacey Michelsen 14, 44 min, Kate Ivory 37 min, Sophie Hildesley 45 min, Rose Tynan 59 min)
Hauraki Mavericks 0
HockeyNZ