Thomas Briels, the Antwerp native is the only one to have announced their retirement from the Red Lions after winning Olympic Gold in Tokyo.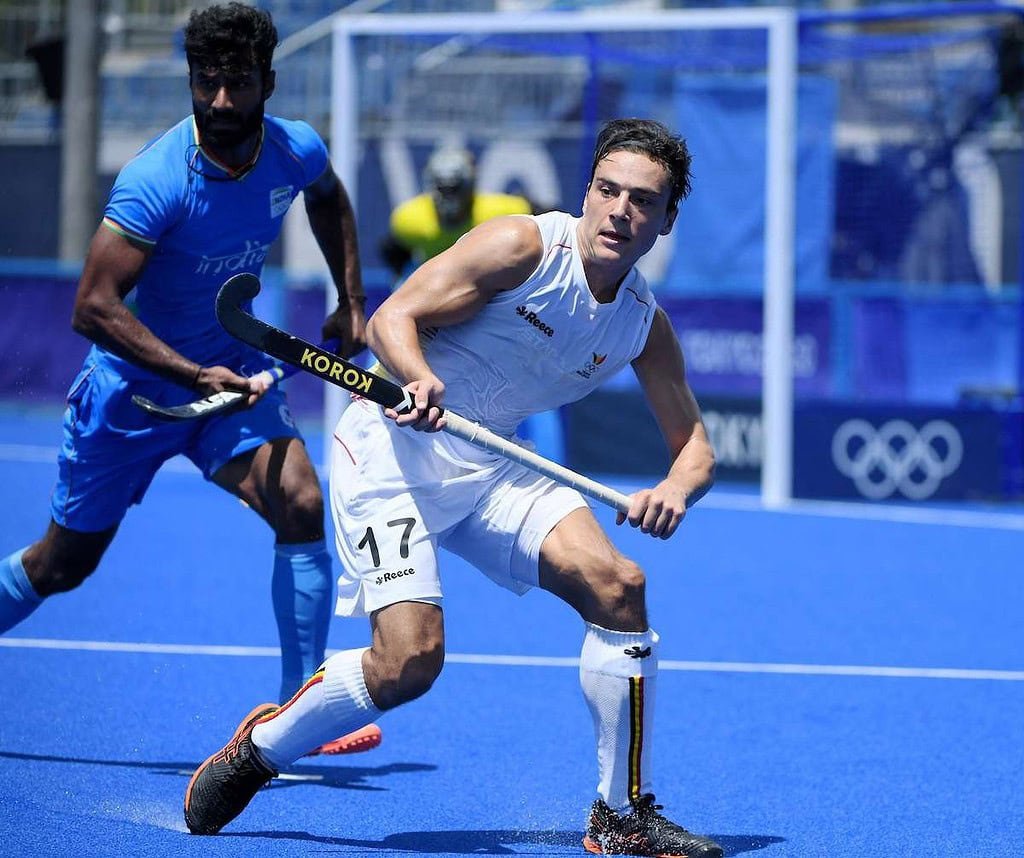 After the semi-final against India, he had struggled to bring up the subject without being won over by emotion, throat tight, tremolos in his voice. But Thursday, on his triumphant exit from the final in which he once again weighed all his weight on the Australian defense, Thomas Briels (34 years old on August 23) seemed relieved of a weight, released. Happy of course to have climbed with his teammates, his friends, on the roof of Olympus, but also obviously sure of the decision he had taken after careful consideration, emotions included …
"Here we are, we have just completed in the most beautiful way this epic of 15 years, an extraordinary adventure at the end of which we went to seek this gold medal", confided the Antwerp resident. "It was incredibly hard tonight again, but as I have done it with even more strength over the past two months, I gave it my all. It's crazy, because what I went through was very hard mentally. The emotional lift has not stopped going up and down. "
The decision taken by the staff to designate Briels as a reservist, thus removing his captain's armband in passing and giving it to Felix Denayer was implicit in this speech. A decision all the harder as it then turned out to be "useless", from the moment it was finally decided to authorize the "turn" between the 16 selected players and the two reservists. Briels thus played… 7 games out of 8! But the "bad" had been done …
"I didn't want to abandon my friends"
"It has been the toughest challenge of my entire career with the national team," continues Thomas Briels. "Being captain for 5 years, then being kicked out of the team just before the Games, it was very hard to take. But again, I tried to keep everything to myself while working like crazy in order to be level; again, I didn't want to abandon my friends. All their messages of support went straight to my heart. "
By biting on his quid, the Red Lions striker then went to the end of the tournament, thoroughly! Then at the end of his decision: "I did my job for the team, make way for young people!" He said. "Of course, what happened over the past few weeks influenced my decision; this team gave me a lot; I am another man thanks to her. It is also a question of honesty towards young people which explains why I stop. This is called leaving in style, even if there will be some bitterness behind this whole story. For Thomas Briels and for all the Red Lions.