The Red Lions started their Olympic tournament in the best possible way, beating their best Dutch enemies to a final score of 3-1. Three goals were scored by Alexander Hendrick: two on PC, one on stroke!
In the heat of the Oi stadium (32ºC), fortunately, swept by some welcome gusts of wind, we witnessed a match where neither of the two teams wanted to advance their major pawns. In fact, it wasn't the game either team necessarily wanted to win, it was mostly the game neither team wanted to lose.
Balanced first half
A fairly balanced meeting, especially during the 1st half, with a slight advantage over more enterprising Red Lions, but also a little more messy. The Dutch did less, but each time a little better.
To the point of finally registering a happy goal in the 34th minute (Hertzberger who deceived Vanasch from an improbable angle), while the Belgians had just fallen to ten following a green card attributed to Nico De Kerpel. But this Dutch goal then had the gift of whipping the senses of the Red Lions who, at the end of the third quarter (between the 40th and the 45th minute of play), we scored the trifle of three goals: two on PC and one on stroke, all the works of the specialist of the thing, Alexander Hendrickx, who could not have started this tournament better, he who will undoubtedly compete for the title of top scorer of the tournament.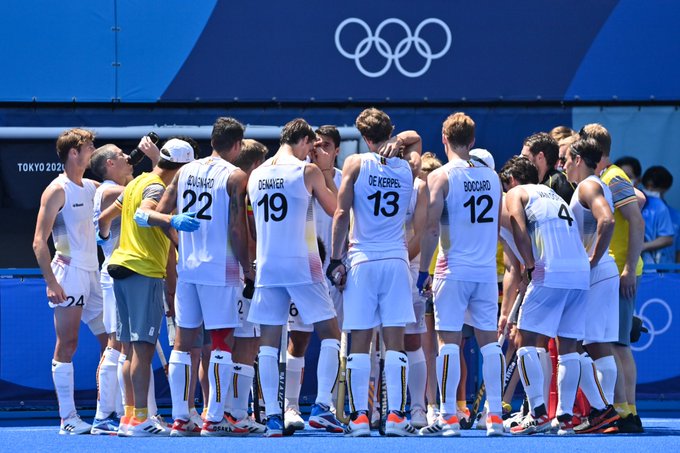 The Dutch at 12!
The fourth quarter then resumed the physiognomy of the first two. And this with all the more restraint among the Dutch as they were deprived of an 11th player for 5 minutes, their captain Billy Bakker having been invited to go down for 5 minutes after the referees had noted that the Dutch were at 12 in the field! An inconceivable fault at this level of competition! A competition started in the best possible way by the Belgian team