As the first hockey player of color in the Dutch team, Terrance Pieters breaks the silence about racism in his sport. On Tuesday he also tells his teammates in the Wagener Stadium about the pain of hurtful words and jokes.
It remains silent for a moment after whether he is touched by the protests against racism. Hockey international Terrance Pieters (23) is hesitant to answer, saying that talking about how he was faced with racism and discrimination feels like coming out. "I've always pushed it away, even denied racism to avoid the discussion. Now is the time to finally speak up. "
The son of a Surinamese mother and Indian father talks for the first time on a subject that he had parked deep in his subconscious mind. As the first dark hockey player in the Dutch team, Pieters (23) did not want to raise any additional obstacles. Now the fifteen-fold international feels supported by the widespread rage after the murder of black American George Floyd. Pieters sees how famous footballers like Memphis Depay and Denzel Dumfries stand up, because they no longer accept racism. They give him the final push to break a taboo.
On Tuesday, the internationals will be in a circle in the Wagener Stadium, when national coach Max Caldas names the protests against racism and gives Pieters the floor. The attacker of Kampong breaks the silence towards the internationals. To really get to know Terrance Pieters, you also need to know how deep his pain is. And that he has been carrying a yoke since childhood that should no longer be invisible. "I told the boys that I have also experienced racism in hockey, also in a group form like this. And she explained what it does to me and why I kept it to me for so long. "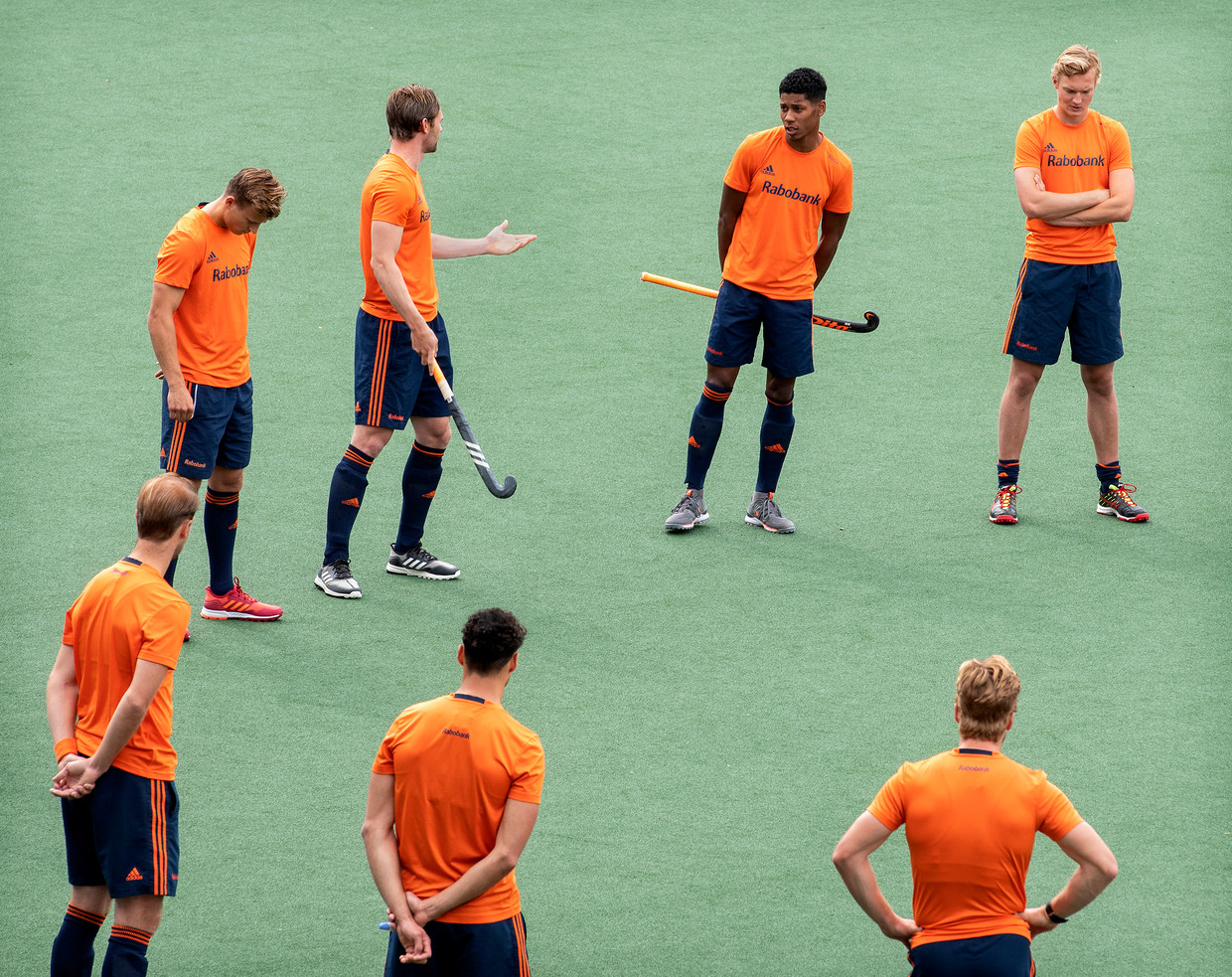 As a child, you discovered that people looked at you differently because of your skin color?
Pieters: 'Racism is difficult to understand if you have never experienced it yourself. I will never forget the first time. I was in the school yard, I was in grade 5 or 6. To get my bike, I had to put that girl's bike away. I lifted that bicycle aside when she said: black boys should not touch my bicycle.
'My hometown Almere is multicultural and diverse. However, I was already regularly called 'monkey' or 'Zwarte Piet' in primary school. And then it doesn't help that my last name is Pieters. Those overt, racist statements are bad enough. But the cloaked, more implicit racism is just as painful.
'When I was still living with my parents, I drove home on my scooter after training and matches at Almere. How many times have I been stopped or searched by agents? They went to check that the scooter was not stolen. Or maybe I had stuff in my hockey bag that I had picked up? I was suspicious with my hockey stick on a scooter. "
I don't think Billy Bakker, the white captain of the Dutch hockey team, has often been arrested on his scooter.
"I don't want to call it that. But it happened to several dark boys in my area. Of course, a police officer never says, "I'm going to arrest you because you have a different skin color. Yet you always get the feeling that it is the only reason. That agent also asked me: what do you do with a hockey stick? I regularly said: come to the fields of Almere on Sunday, then you can see me playing hockey.
'We wanted to visit a club with the Almere team and three boys of different ethnicities did not enter. The reason was that only regular customers were welcome. That doorman did not mention that I was refused because of my skin color. Coincidentally, only the three visitors who did not look like a white Dutchman were not allowed in.
Do you get kicked on your soul every time?
"The worst part is that you learn to deal with it. I mainly have that with word choices or jokes, which are not made to hurt me. Yet I especially notice how ignorant that person is and that he does not realize the weight of his words.
On Hockey.nl , hockey coach Siegfried Aikman (of Surinamese descent, ed.) Told about the so-called jokes that dark boys are big. I still hear those comments. I sometimes go along with that prejudice, it is also typical sports humor. I had more trouble joking with teammates that I got a yellow card because I'm black. They hurt. "
You are a rarity in a white sport.
"I would like to be a role model, that's not the point. It just shouldn't be special that I play hockey because I'm dark. I also experience racism in hockey. Even in the big league, opponents sometimes shout 'cover that black' or 'stop that black'.
Hockey calls itself diverse, but it doesn't mean there is no racism. In childhood I played with Almere at Gooische and I made a violation of the son of a man with a red scarf. I have never forgotten him. He shouted very loudly: divide, that black comes in way too wild. Then say: that boy is coming in too hard. Why immediately ethnic ethnic profiling?
'As a player from Almere, I was constantly called' Mowgli 'during a match, every time I got the ball. I dared not say anything about it. I was so startled that I stiffened. In hockey, too, it mainly concerned concealed variants of racism. I came to a club, people said, oh, you don't see that often. Or if I said I was a hockey player: you? Do you play hockey? I thought: why not? Somebody pointed to a football field and said, "You must be there."
Do you hear those hurtful words with the Dutch team?
Pieters, after a short period of reflection: 'Yes. I definitely don't want to put those guys away as racists. Sometimes I heard players talking to each other and those words passed by. Then I was shocked, but I did not correct them. In my view, Negro is the most derogatory word you can say, that's what black slaves were called by white slave traders. "
You have long concealed racism?
"When I was asked in interviews if I had experienced racism, I replied negatively. Whether I denied myself with that? I didn't want to be found pathetic. I felt uncomfortable, often thought it was a question between the nose and lips.
"I felt kind of embarrassed, especially when I shared something with someone who was ignorant. And who looked at me with a look of: is that racist? Then I would swallow it again. "
Were you advised by your parents?
"If I had been scolded again for monkey, black or Zwarte Piet, I asked my mother: mama, what makes me different? To protect me she replied: don't pay attention to those people. You are as beautiful as you are. But she also told me to behave humbly and politely. Indirectly, the prejudices only got stronger. "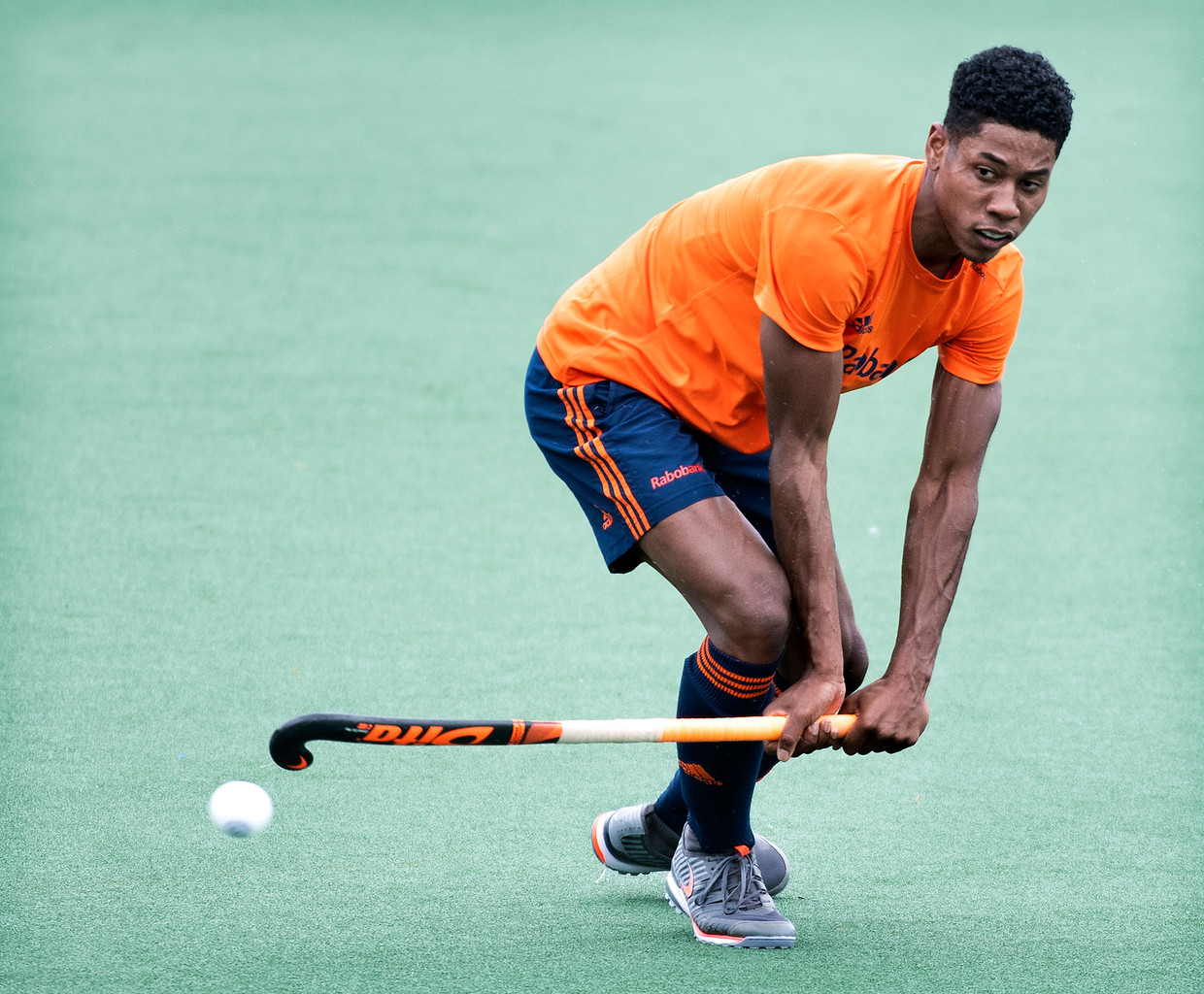 Wasn't that the best proof of institutional racism? You had to adapt, not society.
"Nice to see you. The flip side of that attitude is that it creates an inferiority complex. So I am less because of my skin color. I am treated like that because I am different. Whenever I get anywhere I am always aware of the first impression. How do I dress?
"I was super polite when I was arrested by the police, boiled inside with anger because I knew why. But I didn't want to confirm their prejudice. Forced I avoided the stereotypes, it was adapting to be accepted. '
Pieters has thoroughly studied his past. "It helps me find my identity." He cautiously mentions the lack of attention for racism in education. "I hardly learned about slavery. It starts with education to show not only the Golden Age, but also the dark side of Dutch history. '
Through his father he discovered the imperialist past of the Netherlands as a colonizer. 'Had I not learned anything about it either, my grandmother was trapped in a Dutch camp in the former Dutch East Indies. My great-grandfather died in the freedom struggle against the Netherlands.
"At an exhibition in the Tropenmuseum, I saw with tears in my eyes my mother's last name among freed slaves in 1863. Landbrug was one of 150 names, my mother's family tree ended in a slave plantation. I carry that history with me. The traces remain visible in today's society. "
With his cousin Marlon Landbrug, attacker of Pinoké and the son of his mother's half-sister, Pieters played some duels with the Dutch team. He shows two photos in his phone. Marlon and Terrance as teenagers against each other at Almere-Pinoké. And ten years later, with numbers 20 and 38 in an orange shirt in the Pro League against New Zealand. "We always played at different clubs. Now two boys with a dream reached the Dutch team after a long journey, the pride of our mothers was priceless. '
In the Tropenmuseum you also saw where Zwarte Piet came from?
'Sinterklaas was also celebrated at our home, because my mother did not want to remember me that party. But misery started as early as November. I walked down the street and I heard a boy say to his mother: look, there is Zwarte Piet.
'As a player from Almere, I just walked off the field when Sinterklaas visited the club. And there came the comments again: hey Terrance, you no longer need to paint your face. I was particularly shocked by the fierce reactions on Facebook, also from hockey parents, about the abolition of Zwarte Piet. Stay away from our tradition. Or even worse: fuck off to your own country. I was born in Amsterdam, where should I go? "
Pieters quotes a poem by rapper and poet Akwasi from his collection Let's not talk about it anymore . "When November comes and December becomes slow, I'll be December blind." It also illustrates my feeling. I too went blind when Sinterklaas approached.
'I dare say that with more knowledge of history you will understand, why Zwarte Piet really can no longer. He is a caricature, Zwarte Piet is even dressed as a dark slave. "
Now you no longer accept racism.
Pieters: 'I now dare to confront. During the training at Kampong I heard the word negro pass by. I immediately said: do you want to stop using that word? The person apologized after training and called me later that evening. He had insufficiently realized how it happened to me. "I'm glad you corrected me." It made me proud.
"For me it was the confirmation that I should no longer be silent. And perhaps the current anti-racism movement empowers dark people to stop laughing at hurtful jokes. I too always looked at the floor and pretended I hadn't heard.
"It's done now, I told internationals that too. It's not about trying to convince them or make everyone an activist. I want to create awareness. They showed a lot of understanding, again it turned out that the Orange is a team. For me it is a liberation, I think we are going to overcome a barrier. "
Robèrt Misset June 16, 2020 , 5:34 PM