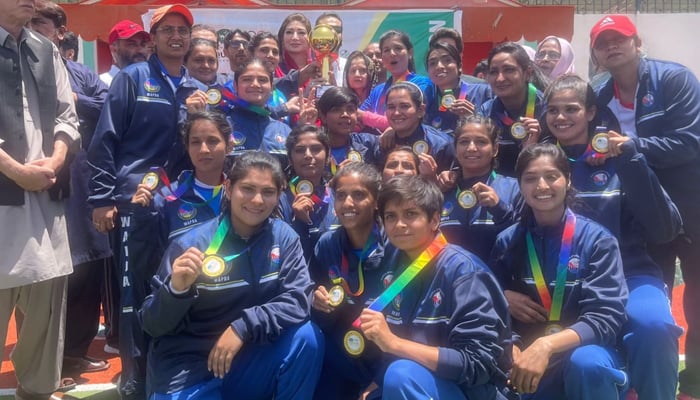 Water and Power Development Authority (WAPDA) beat Army by 3-0 to defend their women's hockey event title in the 34th National Games. 
On Thursday, WAPDA and Army locked horns in the grand finale. In a one-sided contest, WAPDA wrapped up a convincing victory to win the event for the second consecutive time. 
In the 33rd National Games, WAPDA beat the same team to lift the title. For their title victory, WAPDA bagged Gold whereas Army managed the Silver medal. 
In the third position match, Higher Education Commission (HEC) defeated Punjab to bag the Bronze medal. 
Farah Azeem Shah, spokesperson of Balochistan government, was the chief guest at the closing ceremony of the event. She distributed prizes among the players.