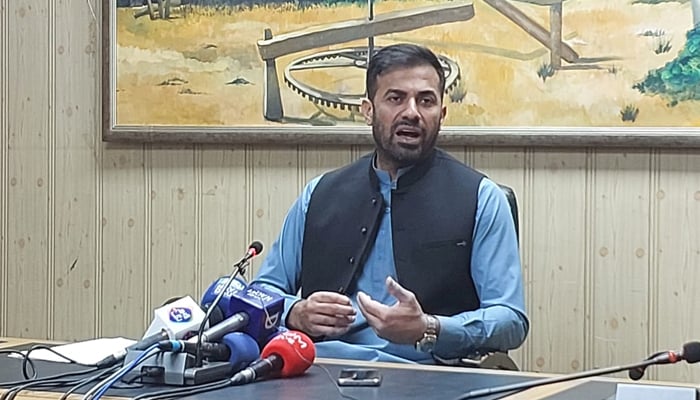 Punjab's sports adviser Wahab Riaz is confident to revive national game hockey with small steps towards betterment. 
In a press conference held in Lahore today, Wahab confirmed that the Punjab government will give monthly stipend to 20 hockey players. 
"Chief Minister of Punjab announced monthly stipends for 20 best players. Initially, these players will start getting PKR20,000 each from next month. The pool of 20 will include national and international players," he shared. 
"This is just a start. Our aim is to revive our national game to its full potential. We will increase monthly stipends in the future," he added. 
Moreover, Wahab ensured that hockey players from small towns will be looked after properly. "We are planning to build a high-class facility for 300 athletes. This project will help us facilitate talented athletes," he said. 
"We will train hockey players from small towns and provide them with all the facilities. We are also making efforts to make medical free for our national players," asserted Wahab. 
According to the provincial sports adviser, the budget for the athletes will be increased in the upcoming annual budget.
It must be noted here that Wahab recently successfully hosted Ramadan Games 2023 in Lahore. The events of Badminton, Cricket (tape ball), Football, Hockey, Kabaddi, and Table Tennis were held during the series. Players from across the province competed in high-class facilities.