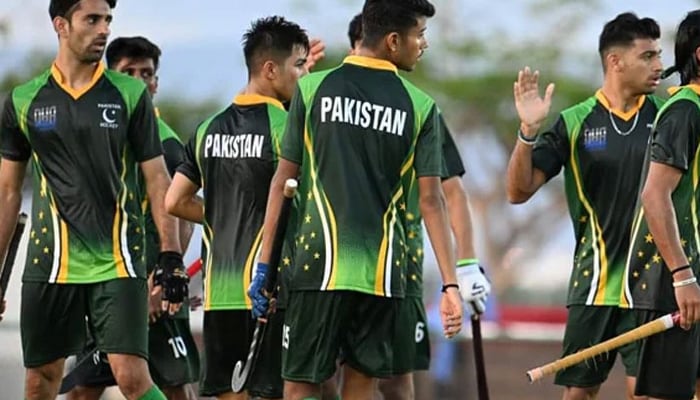 Pakistan Hockey Federation (PHF) will hold trials to select the national team for the upcoming Asian Hockey Champions Trophy, scheduled from August 3-12 in India. 
25 Players, who are currently participating in the training camp, will give trials for selection. The trials will take place on July 13 and 14. 
PHF's selection committee comprised of Olympians Nasir Ali, Rahim Khan, Shakeel Abbasi, and international player Laeeq Lashari will select the players. 
The Asian champions trophy is the last opportunity to test the skills of the players and identify their shortcomings before the Asian Games 2023 in China.
The Asian Games for Pakistan hockey team is most important event as far as its qualification for the Paris Olympics 2024 is concerned. Pakistan must get at least third position in the Asian Games to qualify for the Paris Olympics.
Asian Games 2023 in China will be held from September 23 to October 8.
Pakistan will also participate in the Men's and Women's Five A Side World Qualifying Round in Salalah, Oman, from September 24 to October 4.
The National Hockey Championship will be held in Rawalpindi from 9th to 18th of October in association with Pakistan Army Welfare Trust, sources said.
The 11th Sultan Johar Junior Men's Asia Cup will be held from October 27 to November 4th in Malaysia.