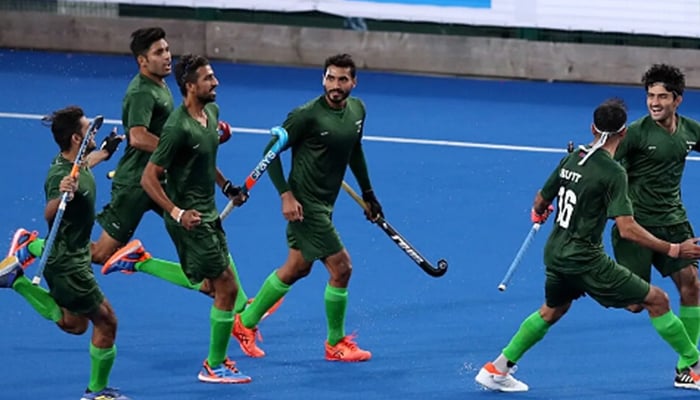 Pakistan Sports Board (PSB) will give Rs25 million to Pakistan Hockey Federation (PHF) for Asian Champions Trophy preparations. 
The event will be played in Chennai, India from August 3-12. Pakistan's participation in the event will depend on the government's permission. 
Meanwhile, PSB has approved a special grant for PHF to prepare the national team for the upcoming event. 
As the PHF has been disaffiliated by the PSB, making arrangements for training and travel has become tougher for the federation. After failing to get any financial support for the Asian Junior Cup held in Oman, the federation finally succeeded in getting Rs25 million as a special grant.
"We want Pakistan hockey team to regain its status as one of the leading teams of the world," a PSB official told The News. "For that very reason, we have decided to support the federation in players' training and preparation for the event that falls just a month prior to the start of the Asian Games to be held in China. Victory in the Asian Games will ensure Pakistan a place in the Olympics to be held next year in Paris," he added.
He hoped that the amount would be spent in the best possible way to train and help players make the best use of their abilities in the Champions Trophy and later in the Asian Games. "Minister IPC Ehsanur Rehman Mazari always tried to extend full support to players where it is necessary. That is why he has recommended in-time grant for the federation," the official said.
The Asian Champions Trophy was last held in Dhaka in 2021. South Korea defeated Japan in the final on penalties to win their maiden title. India defeated Pakistan 4-3 in the bronze medal match.
India and Pakistan are the most successful teams in the Asian Champions Trophy. The Indian men's hockey team won the title in 2011 and 2016. Pakistan and India shared the honours in the 2018 edition held in Oman after the final was called off due to heavy rain.
When the PSB official was asked whether the junior team's daily allowances would also be paid, he said that the grant would cover everything. "The grant is well enough to cover all the expenses. Yet, if we feel necessary after looking at the expenditures, we could well look into that," he said.
It must be noted here that PHF has called 45 players for training camp in Lahore. The camp kicked off today. 
Probables for training camp
Goalkeepers: Abdullah Shafique, Akmal Hussain, Ali Raza, Mohammad Faizan Janjua, Waqar, Abdullah Sheikh, Bilal Khan
Defenders: Arbaz Ahmed, Mohammad Sufiyan Khan, Mohammad Abdullah, Aqeel Ahmed, Mohammad Bilal Aslam, Saad Shafique
Midfielders: Junaid Manzoor, Ihtisham Aslam, Mohammad Murtaza Yaqoob, Mohammad Baqir, Arbaz Ayaz, Mohammad Nadeem Khan, Mohammad Zain, Mohammad Amad
Forwards: Rana Abdul Waheed, Mohammad Umar Bhutta, Afraz, Abdul Hannan Shahid, Roman, Mohammad Shahzaib Khan, Usama Bashir, Mohammad Imran, Arshad Liaquat, Abdul Wahab, Abdur Rehman, Zikriya Hayat, Ali Murtaza, Basharat Ali, Abdul Qayyum, Bilal Akram, Mohammad Adnan, Rana Sohail Riyaz, Waqar Ali, Shoaib Khan, Abdul Wajid, Taimur Javed Khan, Syed Shehbaz Haider, Mohammad Arsalan