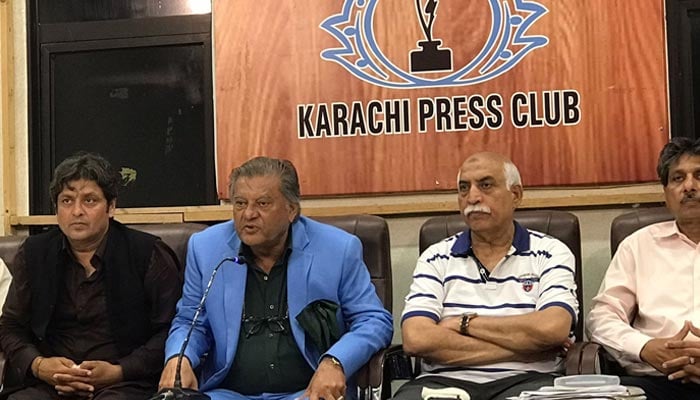 ISLAMABAD: The Pakistan Hockey Federation (PHF) Inquiry Committee headed by Zahir Shah has summoned Syed Haider Hussain, secretary of Karachi Hockey Association to appear before the Committee constituted recently on the written complaint of Karachi Hockey Association (KHA) treasurer Syed Abu Zar Umrao.
In his complaint that the treasurer sent in writing to PHF, Abu Zar said that he encountered significant obstacles in carrying out the duties and responsibilities associated with his role as Treasurer.
"You as Secretary, of Karachi Hockey Association did not designate the Treasurer as a signing authority nor was he empowered to sign on behalf of KHA in its banning matters," the notice, served on Haider by Zahir Shah, said.
"This denial of authority of financial responsibility as Treasurer blatantly hindered his capabilities to discharge his constitutional mandate as Treasurer of the Association. As such, he was totally unaware of the income and expenditure of KHA.
"Keeping in view these serious allegations, Brig Khalid Khokar, President PHF has taken a serious view and constituted the following Enquiry Committee to carry out a detailed probe into the allegations as mentioned above and finalize the report in 15 days."
Haider has been asked to appear before the committee on November 22 in Lahore at 12-30pm.
Meanwhile, in yet another inquiry the Pakistan Sports Board (PSB) has summoned all the leading PHF officials who were at the helm of affairs in 2017-19 to appear before the committee before November 18 to brief on the Sindh Bank account.
"This is the final notice. You are once again advised that failing to comply with this final notice may entail penal consequences as per rules applicable henceforth," the notice sent to all the signatories of the account including the authorizing official, says.
Abdul Mohi Shah is a senior reporter for The News