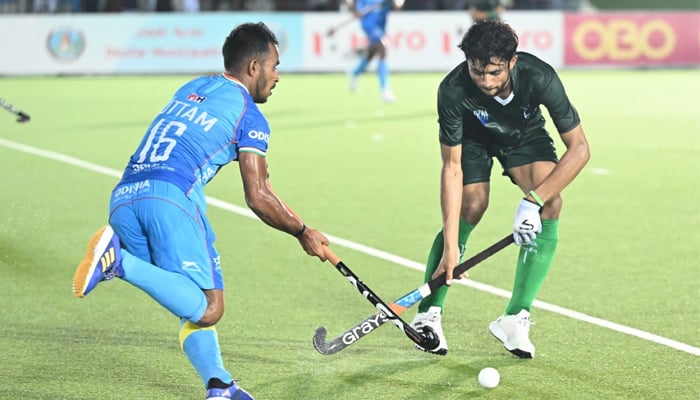 Pakistan defeated Malaysia with a scoreline of 6-2 in the Junior Asia Cup in Oman on Wednesday. The Green Shirts are set to face India in the final tomorrow (June 1).
Earlier today, India defeated Korea 9-1 in the first semi-final.
Pakistan have qualified for the tournament finals for the third time in a row and the seventh time overall.
Pakistan's Abdul Rahman delivered a stellar performance as he scored three goals to make sure that his team qualify for the finals while also winning the player of the match award for his heroics.
Malaysia's Parabo Tangaraja scored in the 21st minute to take the lead. However, in the 42nd minute, Pakistan's Muhammad Safyan scored a goal to level the match.
Rahman gave Pakistan the lead in the 44th minute but Malaysia equalised in the very next minute.
Abdul Hannan Shahid scored a field goal to give Pakistan the lead again in the 47th minute while Abdul Rehman scored in the 48th and 51st minutes to increase Pakistan's advantage.
In the 58th minute, Arbaaz Ahmed scored the final goal of the match to make the score six in favour of Pakistan.
Both the finalists, India and Pakistan, are unbeaten in the tournament so far.
The two teams played each other in the final of the tournament in 2015 in Malaysia where India came victorious with a scoreline of 6-2 against Pakistan.