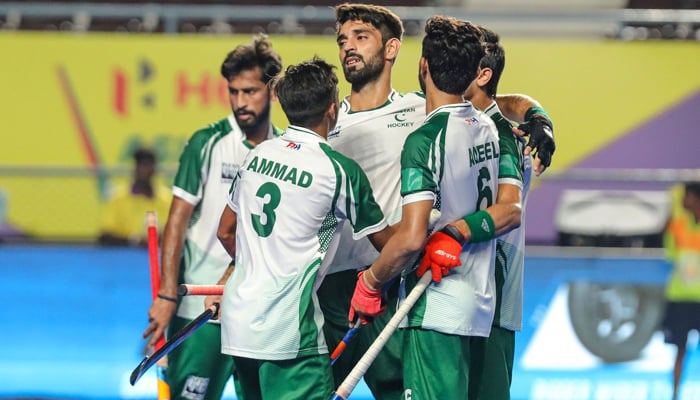 ISLAMABAD: The national hockey camp for preparations for the 19th Asian Games will start here at the Bunda Hockey Ground from August 20 and the players are expected to report on August 19.
Around 35 probables and ten officials are likely to turn up for 25-day training camp meant to prepare the team for the challenging task of winning gold and a place in the Paris Olympics 2024.
The Pakistan Hockey Federation (PHF) had written a letter to the Pakistan Sports Board (PSB) in late July requesting the federal body to allow organising a camp for Games-bound team at the newly-laid artificial turf in Islamabad.
"Since the letter was received almost ten days prior to the PM's directive, which we received on August 8, we had allowed them to organise the camp at the Bunda Stadium. The PSB has no objection in organising the camp meant for Asian Games' preparations as it is the PSB that is bearing all the expenditures of Games," a PSB official said.
However, the official added that a lot has been changed with the PM's notification on August 8 where the PSB was directed to make all the necessary arrangements to hold clubs' scrutiny across the country and hold free and fair PHF elections at the earliest.
"Admitted that we have already de-notified the federation but the things have changed drastically since we received the PM's notification. Now it is altogether a different proposition. Three main points of the notification include sending a reference to the FIA. The first point of the notification has nothing to do with the PSB that it entirely comes under the jurisdiction of Ministry for Inter-Provincial Coordination (IPC). It is the ministry that holds the power to take such decisions."
The PSB official said that the other two major points include conducting scrutiny and holding free and fair PHF elections. These two come under the PSB and the Board will have to act on these according to the notification.