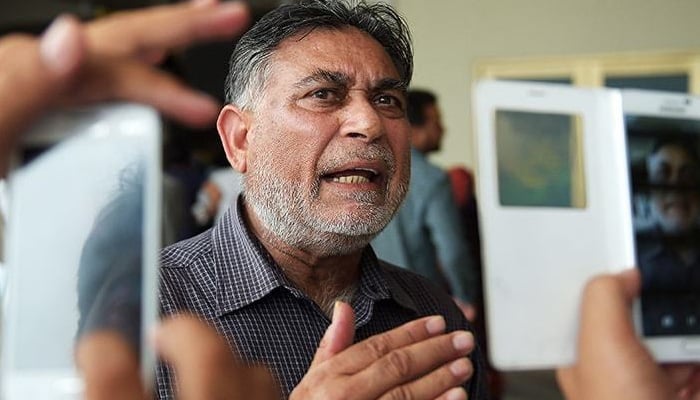 Former hockey Olympian Shahnaz Sheikh has been appointed consultant for the Pakistan team. 
The Pakistan Hockey Federation (PHF), on Friday, announced the appointment after the approval of its president Khalid Sajjad Khokhar. 
The decision to appoint Shahnaz as a consultant was forwarded to PHF president by the National Assembly's standing committee. Shahnaz will serve as a consultant for the next two years. 
The newly appointed consultant will join the national team's training camp tomorrow [July 22]. The players are currently training ahead of Asia Champions Trophy to be held in Chennai, India from August 3 to 12.
On July 14, PHF announced squad for the Asian event. The team was selected by national selection committee's chairman, Olympian Kaleemullah Khan. The selection committee also includes Olympians Nasir Ali, Rahim Khan, Shakeel Abbasi and international player Laeeq Lashari.
SQUAD
Muhammad Umar Bhatta (c), Akmal Hussain, Abdullah Ishtiaq Khan, Muhammad Abdullah, Muhammad Sufyan Khan, Ehtsham Aslam, Osama Bashir, Aqeel Ahmed, Arshad Liaquat, Muhammad Imad, Abdul Hanan Shahid, Zakaria Hayat, Rana Abdul Waheed Ashraf (Vice Captain), Roman, Muhammad Murtaza Yaqoob, Muhammad Shahzaib Khan, Afraz, Abdul Rahman, while the standby includes Ali Raza, Muhammad Baqir, Muhammad Nadeem Khan, Abdul Wahab, Waqar Ali, Muhammad Arsalan and Abdul Qayyum.
Pakistan's schedule
August 3 – vs Malaysia
August 4 – vs Korea
August 6 – vs Japan
August 7 – vs China
August 9 – vs India