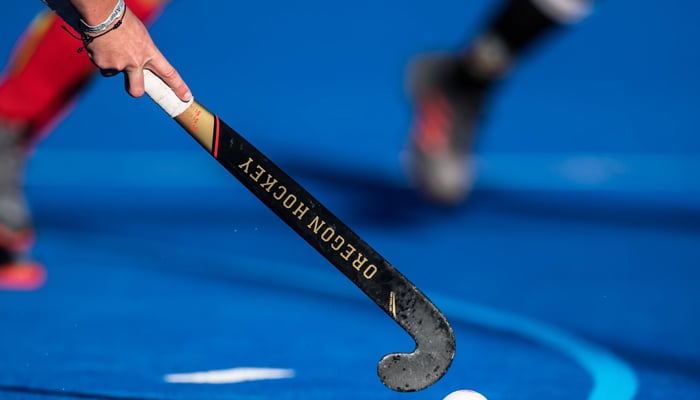 LAHORE: The Pakistan Hockey Federation has named the officials for the 34th National Games hockey event to be held in Balochistan. 
An official of the PHF revealed that the chief coordinator of the event will be Syed Amin (Secretary Balochistan Hockey Association). Tournament Director will be Chand Parveen (Sports Board Punjab), Tournament Organising Secretary Saba Nawaz Magsi (Quetta), and Assistant Tournament Director will be Ismat Atiya (Quetta).
Tournament Officers are Iffat Atta (Quetta), Nadia Ali (Quetta), Umme Habiba (Nawabshah), Farwah Jafri (Sukkhar), Humiara Jabeen (Sukkhar), Parveen Shafi (Rawalpindi), Zeb Al-Nisa (Lahore), Rabia Qadir (Wapda), Muqadas Fatima (Lahore) and Fakhira (Mardan).
The PHF has also announced male officials for the smooth conduct of the event. While the tournament director is Olympian Shakeel Abbasi (Quetta), tournament organizing secretary is Amjad Parvez Sati (Quetta), assistant tournament director Rai Usman Akbar (Lahore).
Umpires Manager is Muhammad Faiz (Peshawar) and Assistant Umpires Manager Farid Ansari (Quetta).
Umpires Panel has Anwar Hussain (Army), Yasir Khurshid (Railways), Haroon Rasheed (Peshawar), Waqas Butt (Wapda), Ameer Hamza (Ari Force), Fahad Ali Khan (Karachi), Irfan Tahir (Karachi), Zahid Ali (Sindh Police), Mazhar Wasim (Nankana), Wasim Abbas (Army), Muhammad Ali (Quetta), Faisal Syam (Quetta), Abdul Sattar (Quetta).
It must be noted that the Balochistan government is making a full-fledged effort to manage the publicity of the 34th National Games which Quetta is set to host from May 22-30.
"Tomorrow we are going to meet with the Secretary Information to discuss how to publicise the Games in a true sense," Balochistan Secretary Sports Ishaq Jamali told 'The News' in an interview on Monday.
"The Secretary Information is in contact with the international channels from Japan and other countries and they will also give coverage to the Games and will run videos and shots.
"Information Department has also engaged bloggers and v-loggers and they will start publicity of the Games from tomorrow. Hope it will be a productive effort and it will help a lot in the propagation of the Games."