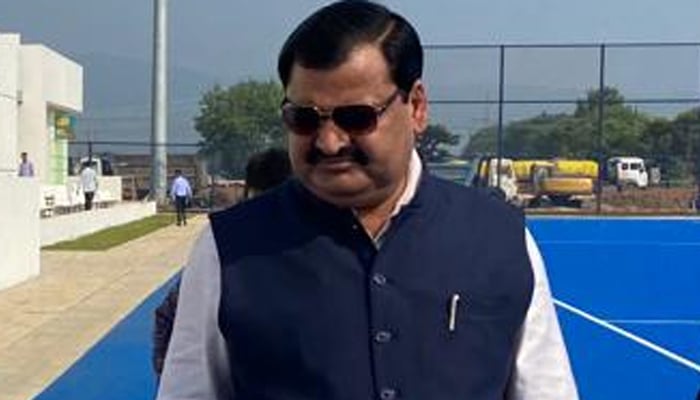 Hockey India's Secretary General Bholanath Singh opened up on India's participation in the FIH Hockey Olympics 2024 qualifiers which are scheduled to take place in Pakistan in January 2024.
Bholanath stated that the Hockey federation will not stop the Indian hockey team from travelling anywhere.
"If Pakistan can come and play hockey in India, then our team can also go there," Bholanath said while talking to the press. "We will not stop our team from going anywhere."
"Olympics qualifying tournament is too important, I don't think there will be any trouble but if something happens, I will talk to the government myself."
He also said cricket has nothing to do with hockey and it depends on how Pakistan organise the tournament.
"It depends on the government of Pakistan how they organise the tournament. All the matters related to cricket are related to cricket, this is hockey," he said.
It must be noted that any team who wins the gold medal in the upcoming Asian Games will not have to play in the FIH Hockey Olympics 2024 qualifiers.
Pakistan Hockey Federation (PHF) was granted hosting rights of FIH Hockey Olympic Qualifiers for the first time in history in July.
FIH also confirmed that Pakistan will host men's qualifiers from January 13 to 21 next year. Pakistan are lined up with China and Spain who are the other two countries to host the men's and women's events.
As many as eight teams will travel to Pakistan for the event. After 1990 when Pakistan hosted its last hockey World Cup, an eight-team event will be happening in Pakistan for the first time.
Pakistan hosted Hockey Champions Trophy in 1994, 1999, and 2004 but these events featured only six teams. In 2018, Pakistan last hosted a FIH event, featuring four teams.