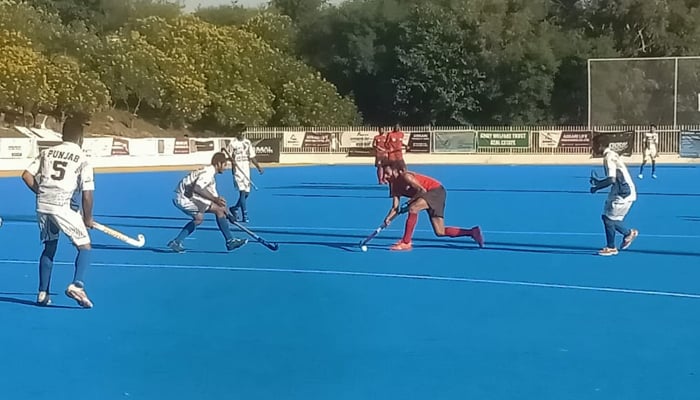 KARACHI: Four departments are not participating in the ongoing 67th National Hockey Championship in Rawalpindi.
These are National Bank of Pakistan (NBP), Sui Southern Gas Company (SSGC), Pakistan International Airlines (PIA) and Higher Education Commission (HEC).
Sources said that NBP and SSGC did not reestablish their hockey teams in time to participate in the championship. Departmental teams were revived in 2022 after a gap of three years when PTI-led government stopped departmental sports teams' participation in domestic competitions.
A number of departments abolished their sports teams, ended the services and contracts of the players, coaches and other sports officials when the ban was imposed. It is pertinent to mention that NBP and SSGC used to be the leading teams in Pakistan's domestic hockey.
NBP was considered one of the strongest teams; it was the runner-up of last national championship. SSGC is also considered in top four teams of domestic hockey. PIA due to financial constraints did not pay due attention to the activities of its sports teams.
However, sources said that NBP and SSGC are preparing to reestablish their hockey teams and hopefully will participate in the forthcoming domestic hockey competitions.
NBP and SSGC will announce their sports squads in two or three disciplines including hockey in near future. PIA is not in a position to revive its sports teams, neither in hockey nor in other disciplines, mainly due to financial crisis.
HEC will also continue its sports activities and participate in the domestic sports competitions in various disciplines including hockey, sources said.