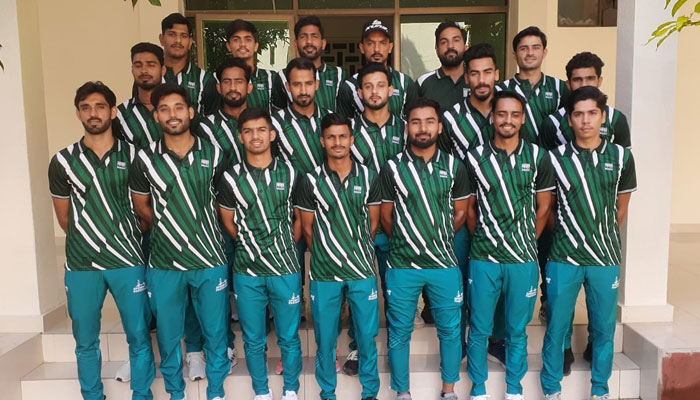 Pakistan continued their impressive form in the ongoing Asian Games 2023 and recorded an astounding 5-2 win over Bangladesh on Tuesday in Hangzhou, China.
After a quiet start to the game, where the first quarter ended with zero goal from either side, Bangladesh upped their game in the second quarter with Puskar Khisa scoring from the penalty spot during the 19th minute of the game.
The Bengal Tigers continued to push the Green Shirts to the wall but couldn't end the first half with a lead as Afraz pulled one back for Pakistan.
The Men in Green continued their excellent display during the third quarter and scored two more with Mohammad Shahzaib Khan and Mohammad Ammad putting their names on the scoresheet. Both goals came in the last five minutes before the break as Pakistan led 3-1 by the end of the third quarter.
The fourth quarter, just like the second, started with Bangladesh scoring an early goal, this time it was Milon Hossain scoring for his side but Mohammad Sufyan Khan and Arbaz Ahmad scored two more for Men in Green, ending the game with a 5-2 victory for Pakistan.
Earlier in their first game, Pakistan recorded an astounding 11-0 win against Singapore.
Ammad, Arshad Liaquat, and Arbaz Ahmad scored two goals each. Mohammad Sufyan Khan, Abdul Waheed Rana, Zikriya Hayat, Afraz, and Abdul Rehman all scored one goal.
Schedule of Pakistan's remaining matches
September 28 — vs Uzbekistan
September 30 — vs India
October 2 — vs Japan