The New Zealand Blacksticks men's hockey team is aiming to win their first three games in Tokyo in order to keep their hopes of reaching the Olympic quarterfinals alive.
Coach Smith thinks it is important to obtain points from their first three games starting with the game against India this Saturday, even though the two teams involved are separated by four places in the world rankings.
"It's a strong pool, but we've definitely been focused on that opening match against India as one we'd like to get three points from."
Following that in Pool A, New Zealand will face Spain, with whom they have historically had close matches, and then Japan, whom Smith believes will be difficult to beat despite their world rating of 15.
"Japan has slowly improved over the years. We played them in Tokyo in a test event two years ago, and they were physical and very quick."
The last two pool games of the Kiwis are no easier because they confront world No. 1 Australia with Argentina's defending Olympic winners.
Blacksticks interrupted Olympic Prep
The squad landed in Tokyo on Sunday after their preparations were hampered by the fact that they were forced to stay in Perth for an additional week following their FIH Pro League matches against Australia.
"It was tough, but we certainly locked in our Covid scenarios practice in Perth, which will be part of our daily lives in Tokyo. And it was good to play Australia again," said Smith.
The good news on returning from Perth was that the injured pair of Waikato defender Nick Woods and Wellington striker and current New Zealand Player of the Year Jacob Smith had recovered from the injuries that saw them miss the Perth matches.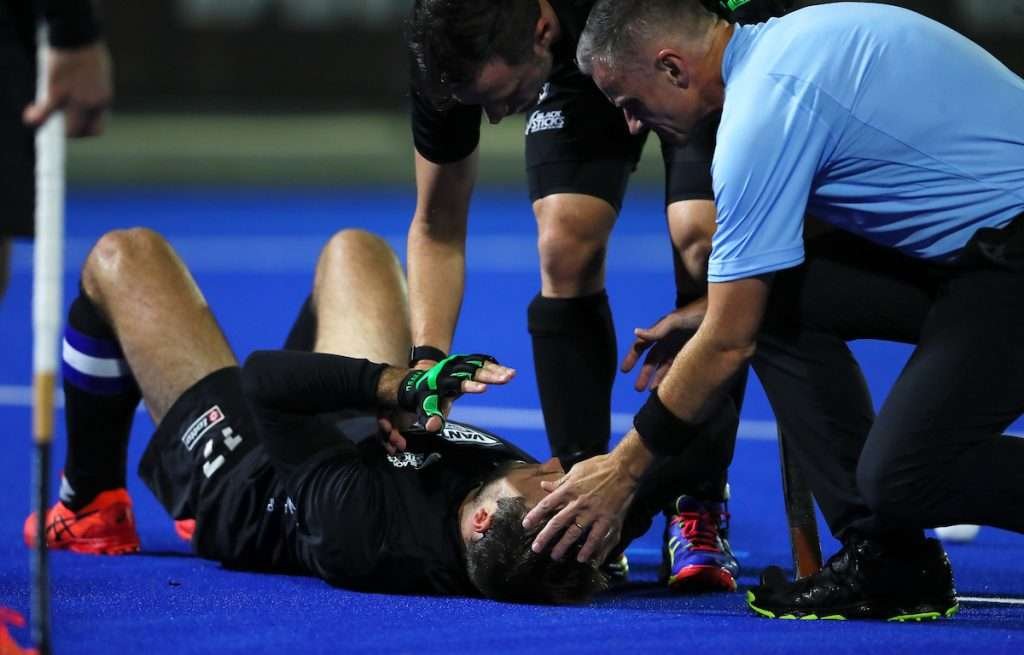 Hugo Inglis, Nick Wilson, and Stephen Jenness, who are all competing in their third Olympics, are three players to watch in Tokyo, according to Darren Smith, while captain Blair Tarrant and four-time Olympian Shea McAleese will provide a rock-solid defence.
"We've also got two vitally important drag flickers in Nic Woods and Kane Russell and some exciting young players like Sean Findlay and Dylan Thomas heading to their first Olympics."
The Olympic hockey squads have been increased to 18 players as a result of a recent regulation change, with 16 players being picked for each match. North Harbour attacker George Muir and Canterbury defender David Brydon have both been called to New Zealand's men's team.
New Zealand Squad and Fixtures
Men's New Zealand: Steve Edwards and George Muir (North Harbour); Leon Hayward (GK), Jared Panchia (Auckland); Nic Woods (Waikato); Sean Findlay, Shea McAleese, Dylan Thomas (Hawke's Bay); Nick Wilson (Manawatu); Stephen Jenness, Dane Lett, Jacob Smith (Wellington); David Brydon, Sam Lane (Canterbury); Hugo Inglis, Nick Ross (Otago).
Click HERE for player profiles and statistics, including caps, goals, and shirt numbers.
New Zealand Men's matches in Tokyo (NZ time):
Sat, July 24, 1 p.m. vs. India (world ranking 5)
Sun, July 25, 11.45 p.m. vs. Spain (8)
Tue 27 July 2.45pm vs Japan (15)
Thu 29 July 12.15am vs Australia (1)
Fri 30 July 10pm vs Argentina (4)
Sun 1 August Quarterfinals
Tue 3 August Semifinals
Thu 5 August Final/bronze medal
Check out how to watch the hockey action in New Zealand