Ollie Willars has decided to retire from international hockey, after missing out on Tokyo dream, with 138 caps over the course of eight years.
As Danny Kerry starts to dwindle down his squad selection process ahead of the re-arranged Olympic Games, Ollie Willars, who was set to miss out, opts for retirement.
The defender made his England debut at the 2012 Champions Trophy and went on to win eight medals for the nation, including two bronzes at the EuroHockey Championships and the Commonwealth Games.
Ollie has also represented Great Britain on 39 occasions since his debut in 2014. He was a member of the squad that helped the country advance to the Tokyo Olympics while also contributing to Great Britain's gold medal victory Sultan Azlan Shah Cup.
Retirement forced based on selection
After much thought, Ollie has decided to pursue a career outside of hockey and has started his own business: 'providing personalised mentoring and coaching opportunities to youth hockey players'
Speaking about the decision, Ollie said: "There's a tinge of sadness to leave. I've made a lot of good friends over the years and worked with some great coaches. So there's that, but actually, I also feel a real excitement about what's next and moving onto the next chapter. I do feel some sadness, but there's also a lot of happiness and fond memories of everything I've experienced throughout my career.
"It came to a natural point where Danny and I spoke, and I really admire him for that. With Covid and everything else going on, the team hasn't had as many games as they'd like, and it's better for them to concentrate on those that Danny wants to bring with him to Tokyo, which sadly I didn't fall into. It's unfortunate, but at the end of the day, I want the team to do their best, and I will look back on the last eight years with a lot of gratitude and proud moments".
Give & Go, Willars' New Venture
Using Ollie's extensive knowledge and experience gained throughout his career, Give & Go aims to provide those looking to take their game to the next level with a program customised to them, designed to help each person realise their full potential.
Give & Go is an exciting endeavour that we wish Ollie all the best with, with an ethos focused around ensuring players continue to enjoy their hockey, using compassion as a primary element, and concentrating on the individual as a whole.
This was echoed by Great Britain's Performance Director Ed Barney, who claims Ollie's outstanding work ethic and temperament will be extremely beneficial to all those who he will mentor through the program.
"Ollie has been an incredible spokesperson for British hockey," he said. His dedication and perseverance in the face of adversity has served as an inspiration to all. This is one of the many reasons he is so well-liked by his teammates and the coaching staff.
"It has been a pleasure to work with Ollie, and his willingness to take on the difficult conversation and speak openly has been of huge value to the programme. It's always a pleasure to turn up to Bisham and be greeted by Ollie's infectious smile.
"We could not wish Ollie more success, fulfilment and contentment as he embarks on the next phase of life. Ollie has been truly committed in his preparation, and we wish him every success going forwards."
Danny Kerry, the team's head coach, was equally effusive, saying, "Ollie is a legend." He's the squad member that everyone respects, trusts and wants to succeed. Why is that? Because he did everything in his power to be the best he could be, whilst also doing everything in his power to support his mates. As I say, a legend.
"We know Ollie will stay connected, and I wish him well in his future. I'm particularly excited for Ollie with his new mentoring company, at which I'm sure he will also excel."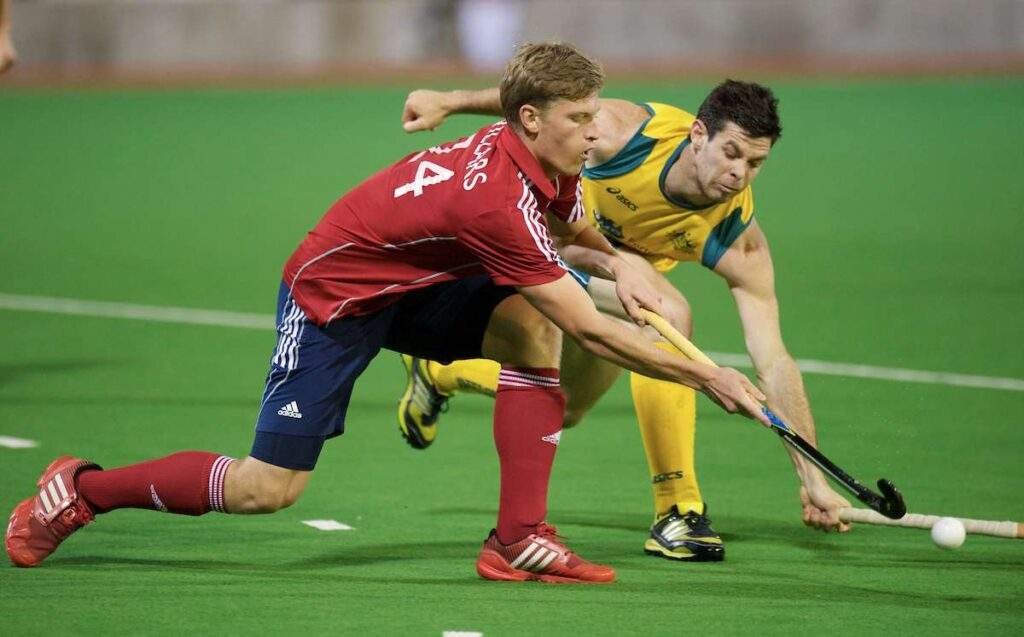 Along with Give & Go, Ollie will continue to play club hockey for Dutch club HGC in the Hoodfklasse next season, alongside Alan Forsyth and Zach Wallace.
Great Britain Hockey would like to thank Ollie for his outstanding contributions over the last few years and wishes him the best of luck in the future.