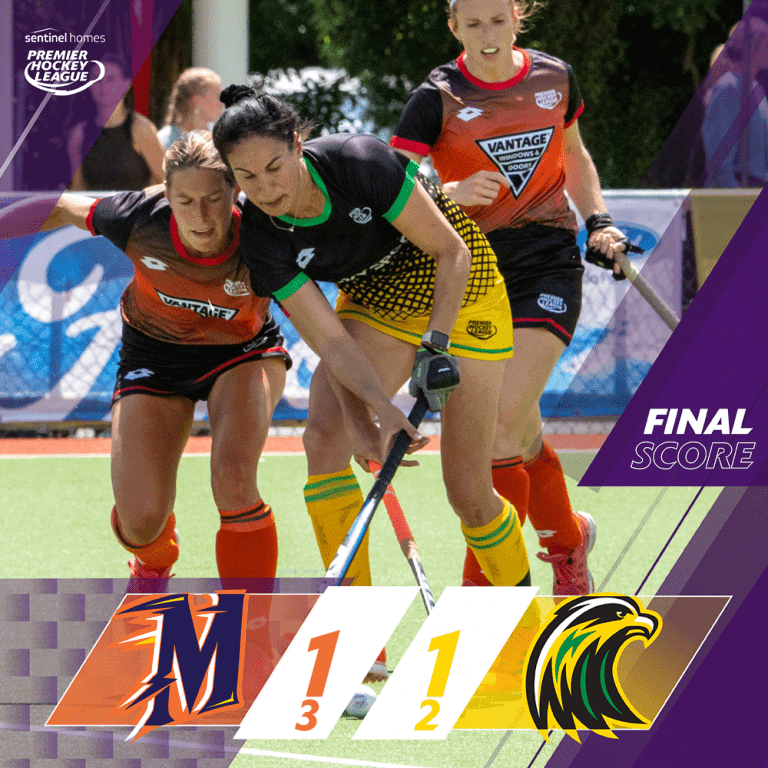 The Central Falcons have gone down in a penalty shootout for the second time in two days following a tight tussle between the Mavericks and Falcons as they battled to secure second place on the Sentinel Homes Premier Hockey League table. In the end, it was the Mavericks who would hold their nerve to secure the penalty shootout 3-2.
The Mavericks entered their match against the Falcons with confidence after coming from behind in their previous game against the Southern Alpiners. The match started as an arm wrestle with both teams stifling any opportunities that presented.
As the battle wore on the Central Falcons strike line started to put some significant pressure on the Mavericks defence. Unfortunately, they were able to construct any meaningful play that would get them on the scoreboard early on.
The Hauraki Mavericks managed to break the contest open early in the second half when the Falcons failed to clear the penalty corner shot and Alia Jaques managed to pop the ball into the goal.
The tactical battle between the two sides resumed post the opening goal as both teams defences continued to play a pivotal role at shutting down the attacking threats being posed at them.
The Central Falcons set up a grandstand finish when Megan Hull swept a beautiful pass into the circle that Hope Ralph jumped in front of the Mavericks defence and deflected high into the net.
The Mavericks entered the shootout confident knowing that Grace O'Hanlon was between the posts for them. After going through the best of three shootout tied at two goals apiece, it was Liz Thompson who would convert her second shootout to seal the win 3-2.
Hauraki Mavericks 1 (Alia Jaques 34 min)
Central Falcons 1 (Hope Ralph 56 min)
*Mavericks won shootout 3-2