England and Great Britain Hockey are delighted that Katie Glynn will continue in her role as assistant coach of the England and Great Britain women's teams throughout the Paris 2024 Olympic cycle.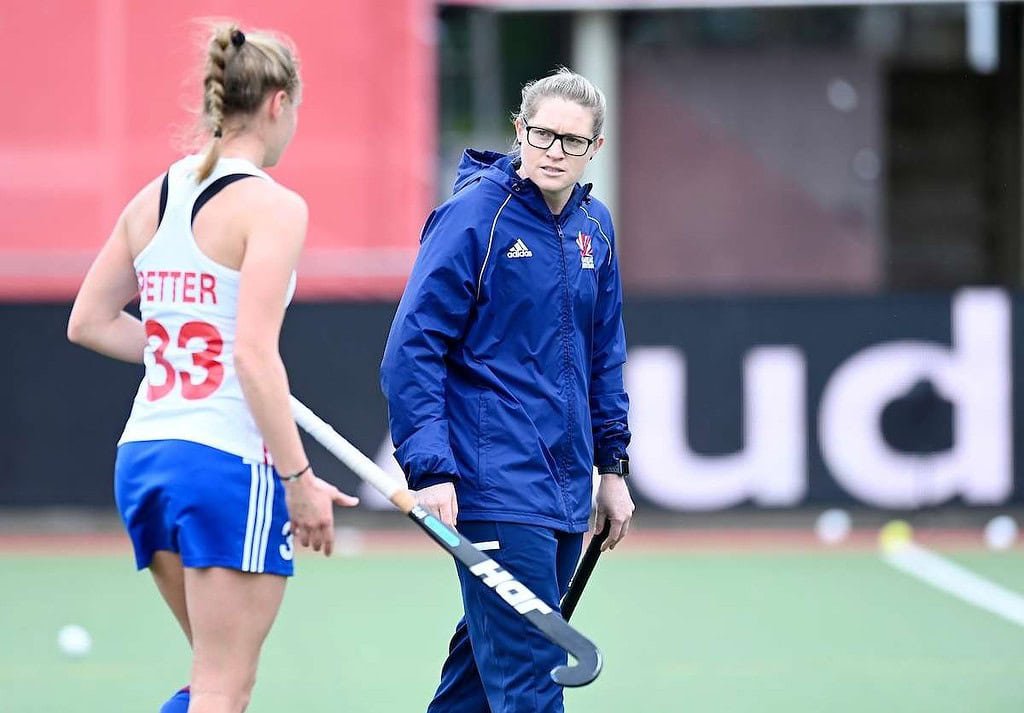 The former New Zealand forward joined the programme in September 2020, having previously played under then-Great Britain women's head coach Mark Hager during her international career.
As a player, Katie had a deadly eye for goal and scored a record 77 goals for the Black Sticks in just 134 appearances. She won Commonwealth Games silver and bronze medals and finished fourth with the country at the 2012 Olympics.
After her career was cut short by injury, Katie began coaching in New Zealand's junior set up, transitioning to the senior women in 2019, before moving across to England and Great Britain last year.
Her impact on the team has been clear to see, with Great Britain scoring 18 goals at the Olympics (only The Netherlands scored more) and beating USA 5-0 and 5-1 in the FIH Hockey Pro League back in May.
Working alongside Hager and David Ralph – both of whom were also international forwards – the trio transitioned the whole team into an attacking threat. No fewer than 10 different members of Great Britain's squad found the target at the Tokyo Olympics while a total of 14 players have scored for the country since Katie joined the programme.
With plenty of international hockey for England and Great Britain to look forward to in the near future, Katie said she's excited to see where the squads can go in the next few years.
She said: "I am incredibly pleased to be continuing in my role as assistant coach with the Great Britain and England women's teams through to Paris 2024. It is a huge privilege for me to be part of this world class programme and I have thoroughly enjoyed my time here since joining.
"The athletes and staff are incredibly passionate, hardworking and the vision and culture they have created is something that I am proud to be part of. I am very much looking forward to continuing working with this exceptional group through what will be a challenging few years of competition. I have huge belief in the programme and I very much look forward to supporting the direction David Ralph can now take us in."
David, who was recently appointed as head coach of the women's teams after working alongside Katie as an assistant, said: "We are delighted that Katie will be continuing with us through this cycle; she has been a valuable member of our team who has already had a huge impact on the squad. "Katie has had a huge influence on the attacking side of our game and her work with the team and individuals has been of an exceptional standard. Along with Katie's excellent coaching contributions, her energy, hard work and passion have really stood out in her time with us and there is no doubt that Katie was integral to the team winning Bronze in Tokyo. All players and staff have enjoyed working with Katie and I really look forward to continuing to work with her."