Reports The Hockey Paper's Rod Gilmour.
A debut season for a Welsh club for the first time in the England Hockey Men's Premier Division has caught the attention of the public well beyond Cardiff.
Both of Cardiff & Met's home games have seen crowds rise beyond 6oo, excluding viewers for their live coverage, and this weekend is set to continue the trend when Beeston visit for another dose of Saturday Night Lights.
"The well wishers have come from all over Wales and I've had messages from Swansea, Newport and Whitchurch," says Cardiff & Met's coach Walid Abdo. "When we beat Reading [3-2 away] I couldn't believe the reaction of those who were proud of a Welsh team. I didn't know how far the feeling would travel."
After 15 years as Cardiff coach, Abdo says he felt "excited and frustrated" in equal measure when promotion was secured last season from Division One North, the club following Swansea women, who first reached the top flight in 2020.
"It was a mix of emotions and it quickly dawns on you that now you are in the promised land, it's where proper hockey is going to have to start," adds Abdo, a former policeman.
"We've been very good at Conference level, won the league four times and been able to dominate the Welsh system but we've also done well at Europe conference level.
"We've done well for a club punching well above its weight. Now, it's exciting and nervous and it's a real challenge both physically, technically, tactically and mentally and to a man (along with Debbie Mason our physio and Becca Daniels our manager) we are up for the challenge and really enjoying it."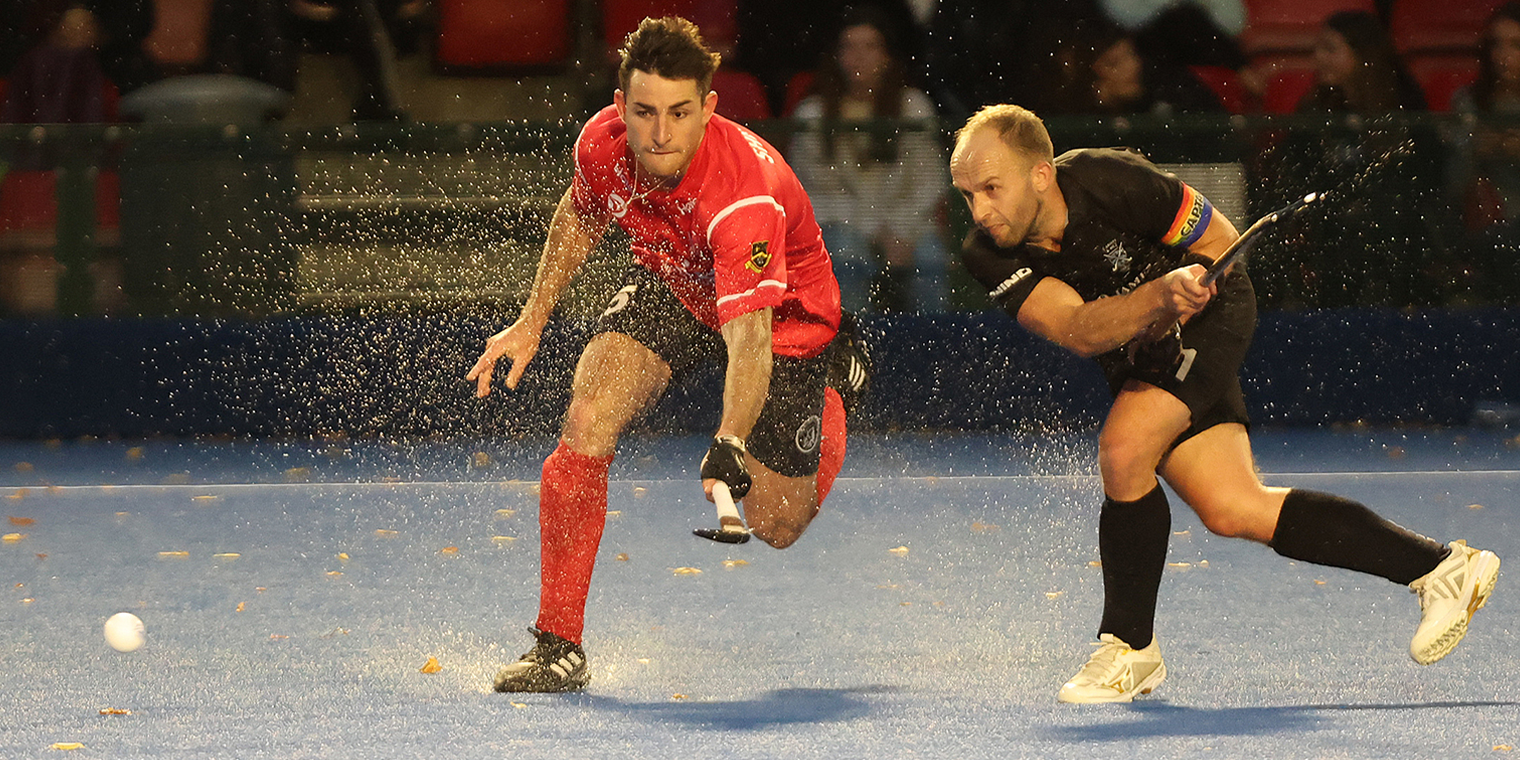 This season Cardiff & Met have seven senior Welsh internationals and four under-23 internationals in their squad, while they have recruited the likes of Sam Welsh, a former Reading schoolboy and Cardiff student.
Abdo admitted to a busy summer ahead of a history-making season and he was able to call upon fellow coaches for videos of Premier Division matches, although he admits to watching as much as he could in the past few seasons – perhaps in anticipation of their promotion.
"The hockey didn't change a lot in terms of our shape, it's the execution at that level, speed of thought, foot and pass which is different from Division One.
"But we have lots of players who have experienced World Cups and I wasn't really worried about them, I knew they could adjust. It was the outer squad where it was sink or swim and so far they have done okay and we've just let them play.
"The challenges every week are that we are playing a good team who in a split second can turn you over. We have to be on our game from minute one."
Abdo also teaches at Y Pant comprehensive school as a PE teacher and is the head of pupil support working in child protection.
His team manager, Becca Daniels, also works in education as head of PE at Fitzalan High School, an inner city school in Cardiff which this week was visited by the Prince and Princess of Wales.
Abdo and Daniels have worked together with Wales under-21 and the senior women and known each for 15 years, with Abdo hailing his assistant as "outstanding".
Daniels has also been pivotal in the bumper crowds at the National Hockey Centre in Cardiff, helped by events teams from Hockey Wales and Cardiff Met University.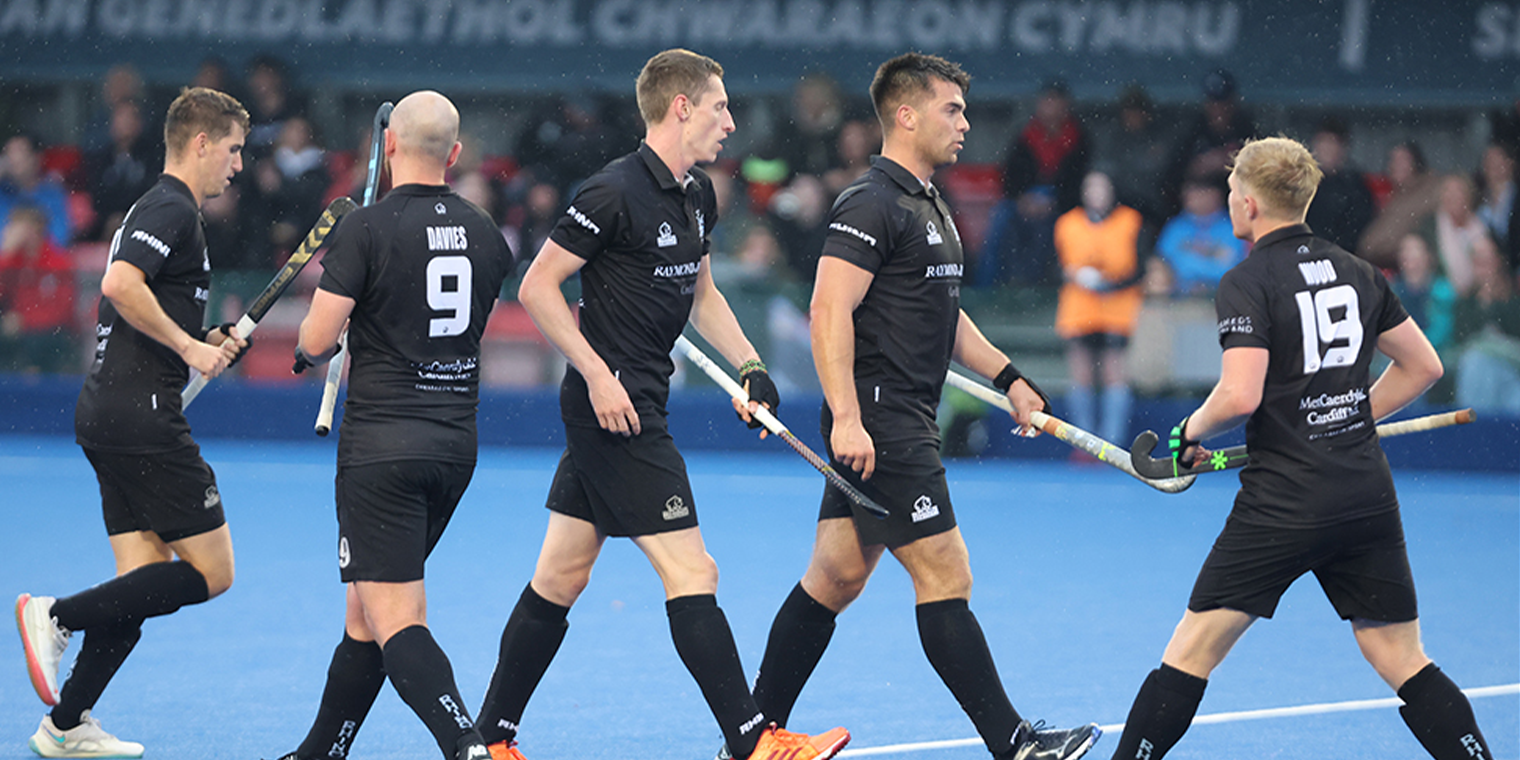 "She goes above and beyond.," says Abdo. "The amount of people she has got through the door and the work she has put in has been amazing. She is a damn good manager also and we are lucky to have her.
"The home matches have been an amazing experience with the crowd, music, cameras and the amount of people we have reached beyond Cardiff. Long may it continue.
"They [the fans] are hungry to see Surbiton, Holcombe and Wimbledon, these 'kings of English hockey'. But they're also looking forward to seeing Beeston this weekend, another great club who have done hockey in the right way and Sophia Gardens is just a great place to play hockey."
For their opening game against Southgate last month, a legends game added to the historical context of their first ever top flight match, while Cardiff & Met women's 1s were also in attendance.
"We see how important it is for Wales being the first men's team to be in the top flight," says Daniels.
"It's not just a hockey game, it's about bringing the community together, whether it's our junior section, the legends and bringing the club more together, as well as playing double headers with the women.
"Clubs across Wales have wanted to watch high performance hockey and the fact that we are playing at the national centre is important for our branding, selling ourselves as a club and growing the game with juniors coming to watch."
WhatsApp groups have been set up, match day kiosks are now the norm, as is branding, while an English touring team will be in the capital this weekend.
"It's great that there are Saturday Night Lights and being able to put hockey out there to attract people to our game and to show accessibility to our sport," adds Daniels. "We've set the standard and we want to see it every week."
But, as Abdo admits, for all the hundreds in attendance, Cardiff & Met know there is a battle on their hands each week.
"We've still got to get results on the pitch," he says. "We have to get our heads down and by the time the season closes we have managed to stay in."
Saturday: Cardiff & Met v Beeston, 6pm