Photographer: Simon Parker,  SP Action Images
The Premier Division is braced for its first double header weekend of the season, reports Rod Gilmour of The Hockey Paper
The famed 'Kwan Aerobics' which have become the pre-match norm at international level with England and GB men teams might well prove useful for player-coach Kwan Browne when his Southgate side play twice in under 18 hours this weekend.
In a double header weekend across the Men's and Vitality Women's Premier Divisions, Southgate face a trip to Reading at 6pm on Saturday before a rapid turnaround and 2:30pm home pushback against University of Nottingham the next day. "Maybe we will do it to get the legs going," joked aerobics-loving Browne.
Other teams, of course, will face the same energy-sapping weekends, Cardiff with a six-hour round trip for their away fixture in Nottingham before a home clash against champions Old Georgians.
"We always try to get 24 hours [between games] with the Pro League but we have a big squad at Southgate and we will hopefully be able to draw on a few resources," Browne said ahead of this season's first double header weekend.
"Southgate 2s are playing on Saturday and they have more rest if we have to bring in a few players. The big thing for us will be the preparation directly afterwards but it will be tough, especially because of the importance where we are. It will be really crucial.
Depending on any swing in results, eighth-placed Southgate could find themselves in the top six or near the bottom come Sunday night. 
John Sterlini, Southgate's captain, said: "We are trying to prepare for it like any other game. We are on four points, Reading on three and Nottingham on zero. The temptation is to build it up inside our heads bigger than it actually is."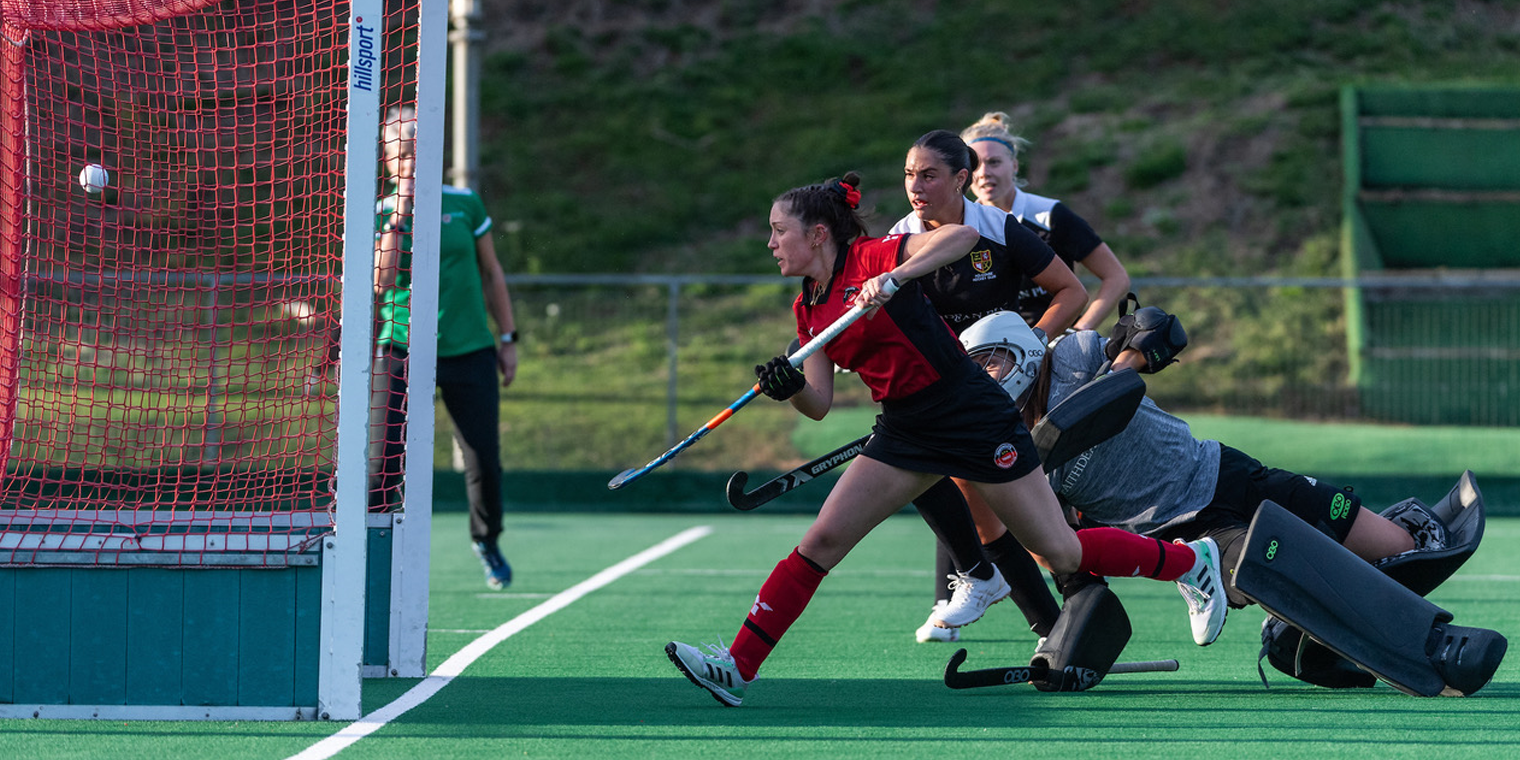 With finances stretched, the Southgate team will travel separately from Reading and meet back at Southgate the next day for their Sunday afternoon fixture.
After the Reading game, they will likely be home around 11pm. On Sunday, the players will rise from around 8:30am to meet and be at the club from midday for the 2:30pm push back.
"If we could afford it, ideally we would go back together, stay somewhere and prep for the game early in the morning together," said Browne. 
Southgate's coaches will be concentrating on the first game and then prepping for UoN directly afterwards. In age-old sports parlance, it really will be taking one game at a time.
"There is a balance between giving too much information for two games in the short turnaround time," added Browne.
Southgate will, however, hope to have a 12th man on Sunday with a healthy home crowd. "It really is enjoyable and the club has worked hard on the spectator experience," the Trinidadian said. 
"Running out for the game, remote control cars bringing the ball onto the pitch, smoke, music, it feels like a Premier Division game, where last season it really felt like you were representing your club.
"It feels really special playing hockey there. The bigger picture is starting to chip away at what club games can look like, over whether other clubs view us as a fortress."
Browne is still playing top flight hockey even as he reaches 46 in December. Not that you would know it. "I will be physically fine," he admitted. "Although I am older I have played international tournaments with Trinidad and I know how to manage my body. I will be able to draw on every bit of my experience, except the ice baths!"
When Browne stopped playing international hockey, he also gave up the dreaded ice bath. "They are great but it was a mental battle every time."
On the pitch, Browne is happy with the team's start to their first season back in the Premier Division.   
"We are getting better and better," he noted. "It's a long season with the splits and with such a crucial weekend we draw on being able to have great facilities. 
"We can train for longer, we have two pitches and we need to maximize that to keep getting better as lots of clubs don't have that luxury."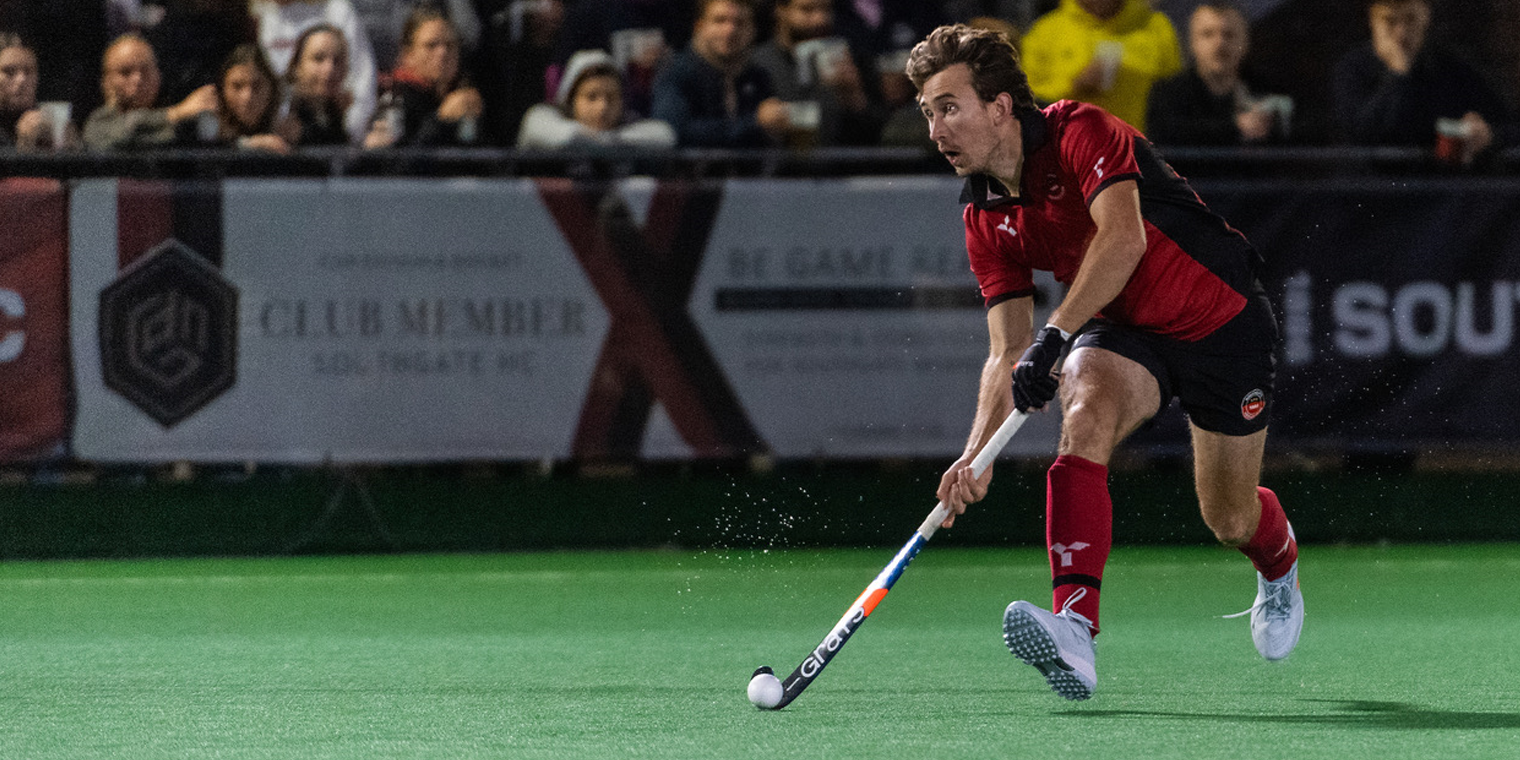 Southgate has a meeting room adjacent to the pitch, while they also have six cameras installed where they can watch training back afterwards. 
Sterlini, 32, who has been at the club for 20 years after first joining as a junior, says Southgate won't be underestimating either opponent.
"Reading has a lot of quality and no doubt will be targeting this weekend," said Sterlini, who works in product management with online retailers. "Nottingham have had some sustained success and one thing we can count on is that they will be fit and quick. Coming second in a double header weekend will be an interesting challenge. We just need to stay focused."
Asked whether he would be undertaking some aerobics to keep the legs fresh, it seems that it is part of the club fabric.
"Kwan usually gives us the autonomy to warm up as we like as we have our routine as well," added Sterlini. "We aren't precious about it and have done it once or twice before. We also have Karan Sofat in our team who does a variation of what Kwan does which is all good fun."