All photography by Eva Gilbert
East Grinstead women are edging towards a Top 6 place after tough start to title defence, reports The Hockey Paper's Rod Gilmour
"Just beware that East Grinstead is not close to London," Guadalupe Fernández Lacort was told before the Argentinian joined the current Vitality Women's Premier Division champions.
"And here I am driving down over an hour to the club for training," Lacourt jokes today. "I should have looked at Google Maps before heading over but, in all seriousness, 80-90 per cent of the team is driving an hour to train and play together so it says something about our club."
Lacort initially joined during coach Mary Booth's last season as coach at East Grinstead. Her signing came about after she went to finish her degree at University of Michigan. With two English players on the team, East Grinstead came up in conversation. She subsequently got in touch with several clubs in Europe and soon settled upon EG.
She has since been employed full-time in London at IT conglomerate Cisco, where she works alongside team-mate Sophie Bray, who she took over the captaincy from at the end of her first season.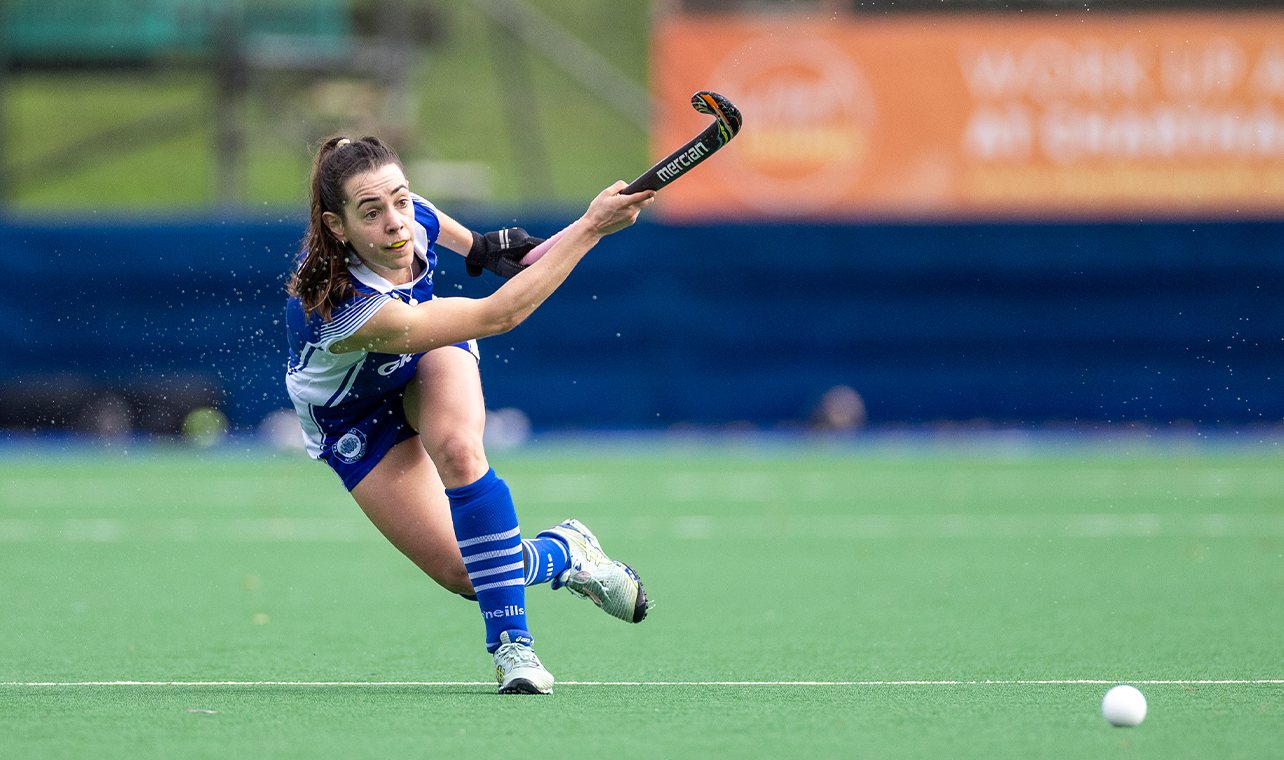 Last season Lacourt, 27, led East Grinstead to their first ever Premier Division title success as they ended Surbiton's 10-year tenure at the top of the women's domestic game and the West Sussex side securing a Euro Hockey League berth for the first time.
"It was mad," says Lacourt. "Not only being part of a team like EG but also taking over from Sophie, who is such a figure in hockey.
"I remember the conversation we had, not only to captain the team but to try and fill in her shoes was a big thing. So to win the league was something special and still today with the players we have it is quite a privilege.
"It was a special year and one of the things that led us there was the team dynamics, the playing skills but also the people dynamic and you could really feel the team chemistry."
Lacourt admits that the role does come with challenges as they attempt to repeat the feat this season.
"Being a foreigner, you need to take it into consideration and to adapt to the culture and how people work and the values they have," she adds. "I have learned a lot in the last few years and it's made me grow, teaches me things every day and challenges me to become better and to lead by example. It really pushes me."
This season, the West Sussex club endured a tough start to their defence by losing three of their first four games, but are slowly finding their feet and are now unbeaten in their last three. A Top 6 place beckons should they overcome Isca & University of Exeter and Loughborough Students in their final matches before the end of Phase 1.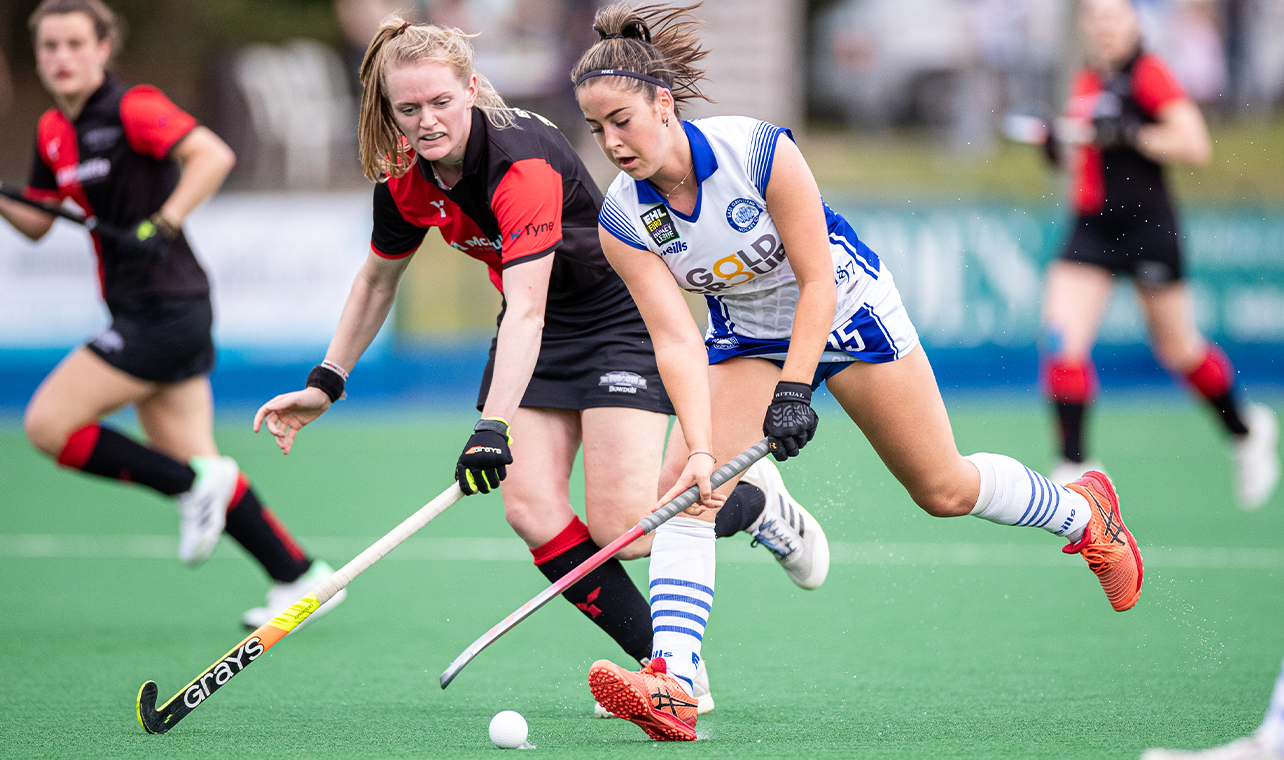 The Argentinian says: "We knew it would be a challenge this season. We needed to start from scratch and we have been growing game by game.
"For the first half of the season we have time and room to grow and clean up some details. I've no doubt that with the skill we have got we can fight for it all."
Lacourt was part of Argentina's gold at the 2016 Junior World Cup, their first win since 1993 after defeating the Netherlands in the final.
"The feeling and sensation is different and I can't really compare them," Lacourt says of junior gold and East Grinstead's title win. "Doing it for the first time at EG was massive and it must be on top of my list for sure. Looking back, that feeling that 'we made it, we did it' was very special."
Lacourt was called up into the Argentina senior squad after returning to the US before the pandemic hit. She attended Las Leonas training in lockdown but with the tough situation in Argentina, she took up the opportunity presented to her to come to the UK.
Now, she's captaining a stellar cast of players, including Bray, Laura Roper (Unsworth) and new recruits Lily Walker and Grace Balsdon.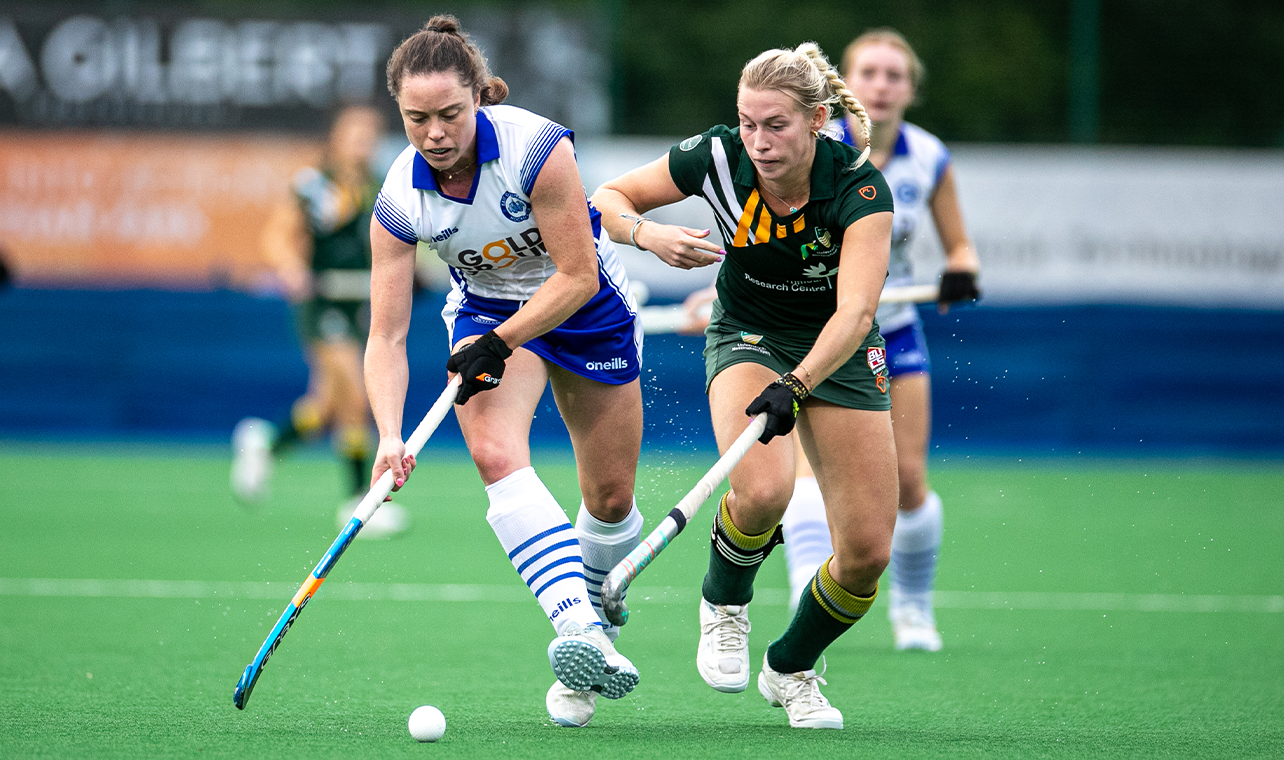 Roper is currently player-assistant coach alongside head coach Theo Dowse. "We are still wondering how long Unsie will go on!" laughs Lacourt. "If I'm honest, players like Unsie or Bray, they don't really need that title to be a coach. I will train with Unsie every single day as you learn so much by playing with her and the experience she brings alongside the pitch.
"She doesn't have the head coach title now, she is assistant and part of the coaching staff, but in my mind I have been learning from her since the day I got here and my first game in 2022. She is a great asset as a player and a coach."
Saturday: East Grinstead v Isca & University of Exeter, 4pm