Vitality Women's Hockey League Premier Division Review – 25 September 2021
The second weekend of the Vitality Women's Hockey League Premier Division season was played under a shadow after Loughborough announced on Saturday that their popular and well respected coach, Andy Gibson, affectionately known as "Gibbo" had tragically passed away earlier in the week.
In addition to several tributes on social media and a one minute silence before matches, Loughborough Students' home game versus Wimbledon; Loughborough's second team match at Oxford University in the Conference Midlands and Leeds versus Doncaster in the Conference North were all postponed as a mark of respect.
On the pitch, Hampstead & Westminster ended East Grinstead's 22 game unbeaten run in the top flight, winning 3-2 at Paddington Recreation Ground. Lauren Turner put Hampstead ahead just before half time, with Holly Hunt's brace in the 41st and 58th minutes giving the hosts a three goal advantage. The ever dangerous Sophie Bray threatened to spoil Hampstead's party with goals in the 67th and 68th minutes, but Hampstead held on to go into week three as the only Premier Division team with maximum points.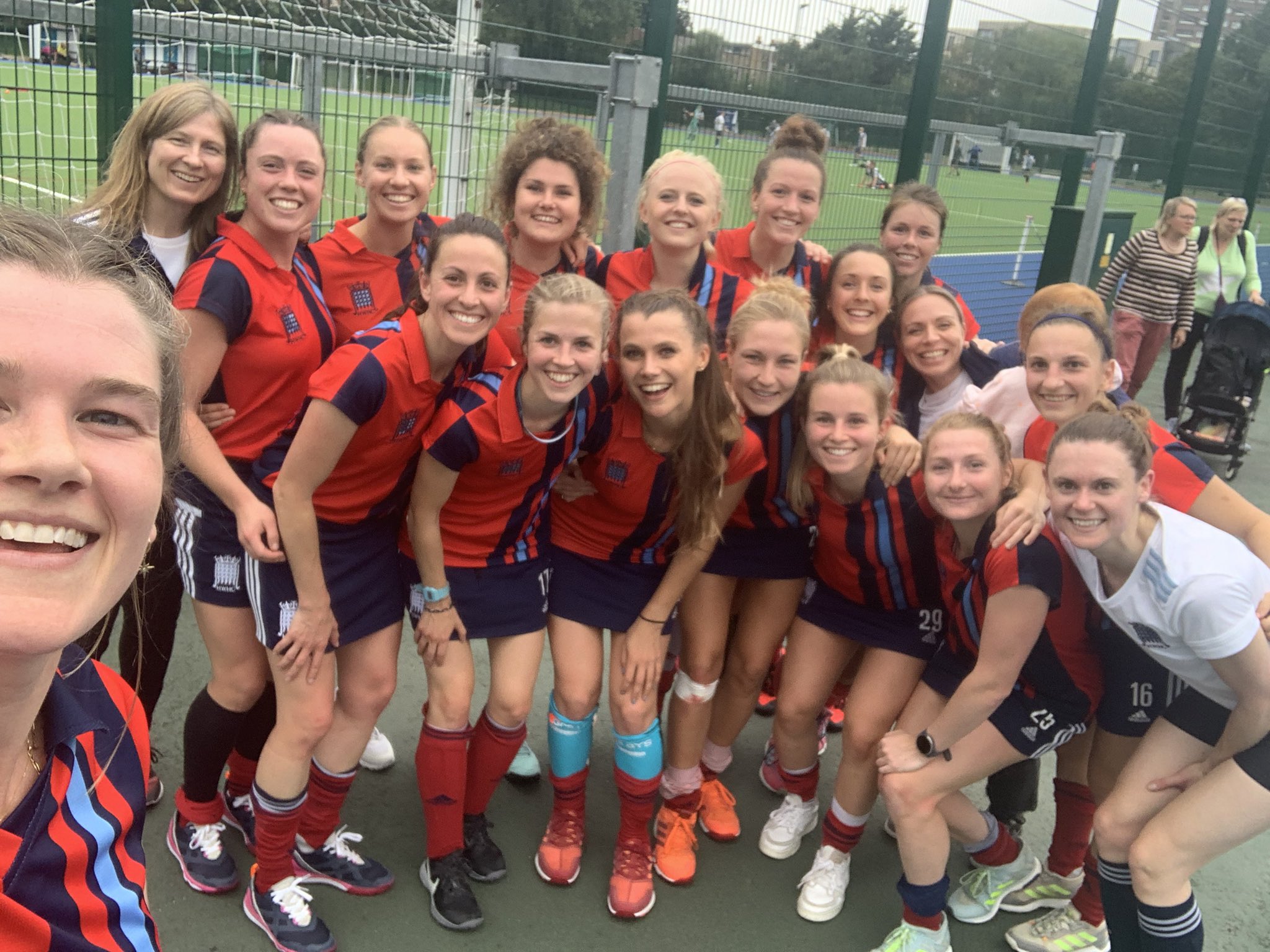 Beeston, who had beaten Holcombe 2-1 on opening day, lost 2-0 at Surbiton as their dismal record at Sugden Road continued. Georgie Twigg's penalty corner conversion in the dying seconds of the first quarter and Eloise Stenner's open play goal in the opening seconds of the third quarter, condemned Beeston to their fourth defeat in five visits, the Nottingham club failing to score on all four occasions.
The University of Birmingham started their campaign at Holcombe and ended a run of five successive 3-1 defeats at Holcombe Park with a 2-2 draw. Birmingham were unfortunate not to claim all three points after leading 2-0 through Millie Giglio (12 mins) and Becky Manton (41 mins). Izzy Shelley's 59th minute penalty corner conversion and Becky Law's 63rd minute open play goal salvaged a point, as Birmingham drew 2-2 in their opening match of the season for the third time in the last four seasons.
Buckingham and Clifton Robinsons drew for the second successive week after a 1-1 draw at Stowe School. Buckingham, who had also drawn 1-1 at Swansea, took the lead in the 14th minute from a penalty corner, only for Carla Dunnett to equalise four minutes later.
Swansea were given a bye as they were due to compete in EuroHockey Club Challenge II in Rakovnik in the Czech Republic this weekend, but withdrew from the competition.