EHL Women's BRONZE MATCH
AH&BC Amsterdam 4 (F Moes 2, F Albers, F van der Elst) Der Club an der Alster 2 (H Valentin, H Gablac)
In the EHL Women's tournament, AH&BC Amsterdam defeated Der Club an der Alster with an impressive final quarter display to become the first team to win an EHL Women's medal.
Freeke Moes gave Amsterdam the lead in the first ten minutes with a thunderous shot from the top of the circle, an impressive solo drive into the area before launching her shot past Amy Gibson.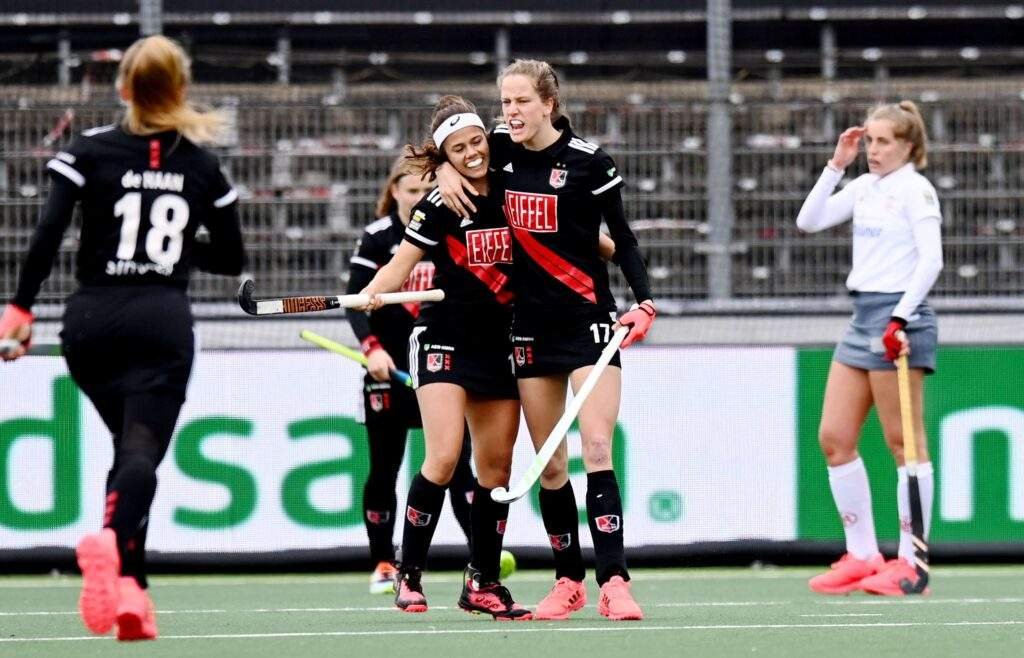 The equaliser, however, came after just a few minutes, with Hanna Granitzki finishing off a smart corner deflection pass from Hanna Valentin's delivery across the penalty spot, steering the ball into the roof of the net.
Captain Eva de Goede staggered off the field with tears in her eyes, dealing a further blow to Amsterdam. Holding her left wrist tightly, with fears of a broken wrist, after collapsing awkwardly in a duel with Amy Gibson in the An der Alster goal, De Goede departed for the Wagener Stadium for the local hosital to be assessed.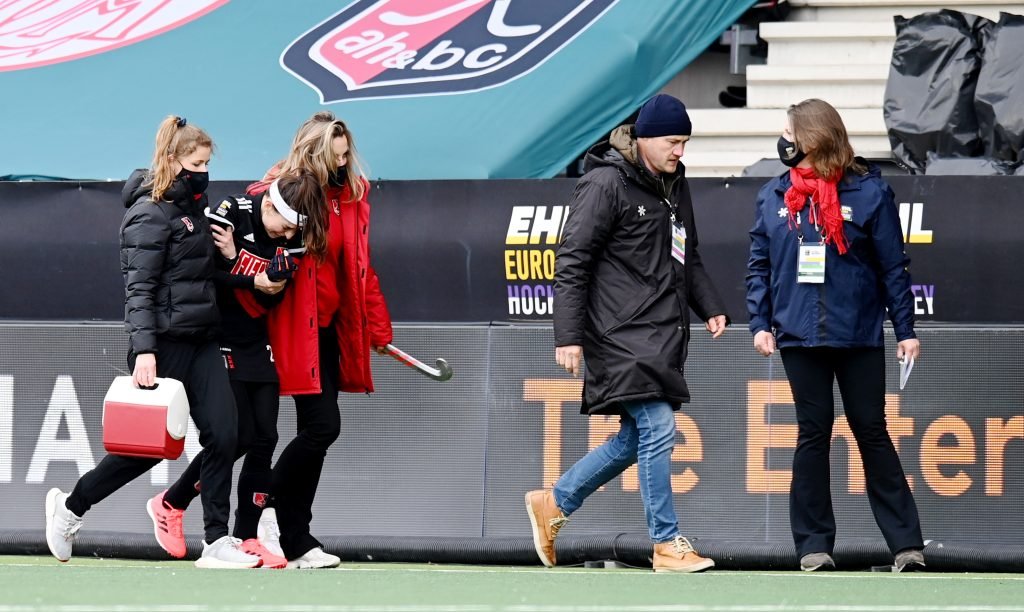 They regrouped, however, and went in front with yet another breathtaking attack. Felice Albers intercepted a loose pass across the face of goal this time, picking it up 30 metres out before working the ball onto her backhand, which she launched into the top corner.
For most of the second half, Alster had the upper hand, and they were rewarded when Hannah Gabla scored in the 42nd minute. It came from a corner, with her mid-air contact deflecting Kira Horn's speculative shot away from Anne Veenendaal.
Although they seemed to be in fine condition to continue, it was Amsterdam who held their cool to see the game through.
They advanced for the third time when Albers ripped down the right channel, got to the baseline, and was able to gift Fay van der Elst a flawless delivery that she touched in at the near post.
Moes then sealed the win with five minutes left with another blast at goal that was too hard for Gibson, with Noor de Baat assisting on the goal with her steal on halfway.