The Dragons for men and La Gantoise for women were crowned Belgian champions on Sunday in Wilrijk. Where the Leo snatched the last European ticket against the Orée.
The Belgian hockey championship praised the effectiveness of the Dragons in the men – which came back from the devil Vauvert after an unconvincing start to the season -, and responded to the logic of the title promised to La Gantoise in the women – a beautiful way, to these, to avenge their male colleagues, absent from this final phase of the playoffs after having dominated the start of the championship.
In short, a relatively balanced conclusion to a season fatally made difficult by the covid crisis, and which will only have seen the players of the Honorary Division come to an end. "It's obviously a relief to have been able to get to finish this championship. This has allowed our Olympians to keep pace with Tokyo in focus, and also to allow teams to win tickets for European competitions ", welcomed Serge Pilet, Secretary-General of the Belgian Federation (ARBH), which awaits the Codeco on Tuesday with the hope of giving the opportunity to the small divisions to play a few friendlies by the end of June.
In the meantime, the last two verdicts of this championship fell without having to go through the famous shoot-outs offered by the Top Hockey League (some had forgotten), according to a formula that will have finally found as many detractors as convinced. To conquer the 12th title in its history, the Dragons in any case did not need it, he who will have emerged victoriously at the end of a championship that he had however started in a very poor way …
"It's true," smiled Captain Felix Denayer, crowned for the seventh time on a personal level. "But it's a bit the hallmark of this club. We used to say here that you win matches thanks to certain individualities, but titles, you win them as a team! With this particularity that the barons of the Antwerp training allowed young people to grow up. "It's crazy to see that we are champions, while seeing that we have a very large margin of progress," noted Cédric Charlier, all in the joy of finally conquering a first national title.
Relief from Ghent
Among women, La Gantoise conquered the third crown in its history by logically having a… Dragons, however very combative, on Sunday. A coronation greeted with relief by those who were designated as the favorites of this vintage.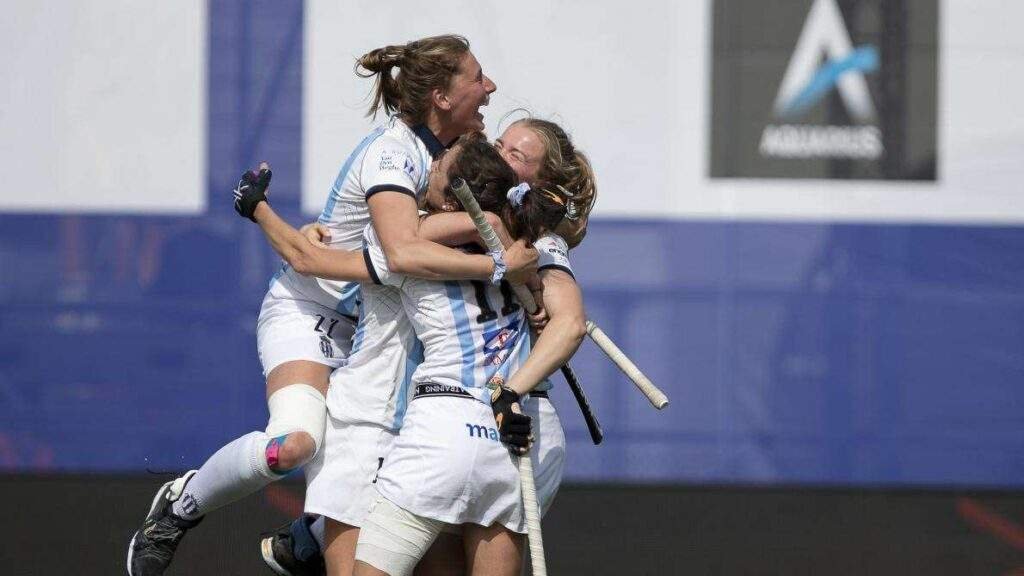 "A status which is never easy to assume, but which was even less so as the expectation was enormous for this team which had failed in recent years at the stages of the final, but also of the half and quarter", s exclaims Emilie Sinia. "A heresy for such a complete team, mixing experienced girls and promising young people. "But as the striker of the Ghent team, which brings together half a dozen Red Panthers, herself remarked," women's hockey continues to struggle to cope with the important moments. This is why we were not reassured when the Dragons quickly scored. But the pressure suddenly eased when we equalized. I'm going to suggest that the team hire a shrink next season…