Belgium maintain lead atop FIH Pro League with Great Britain win

Reigning World and European champions Belgium extended their lead atop the FIH Pro League table by grabbing a 3-2 win against Great Britain at the Royal Uccle Sports Club in Brussels.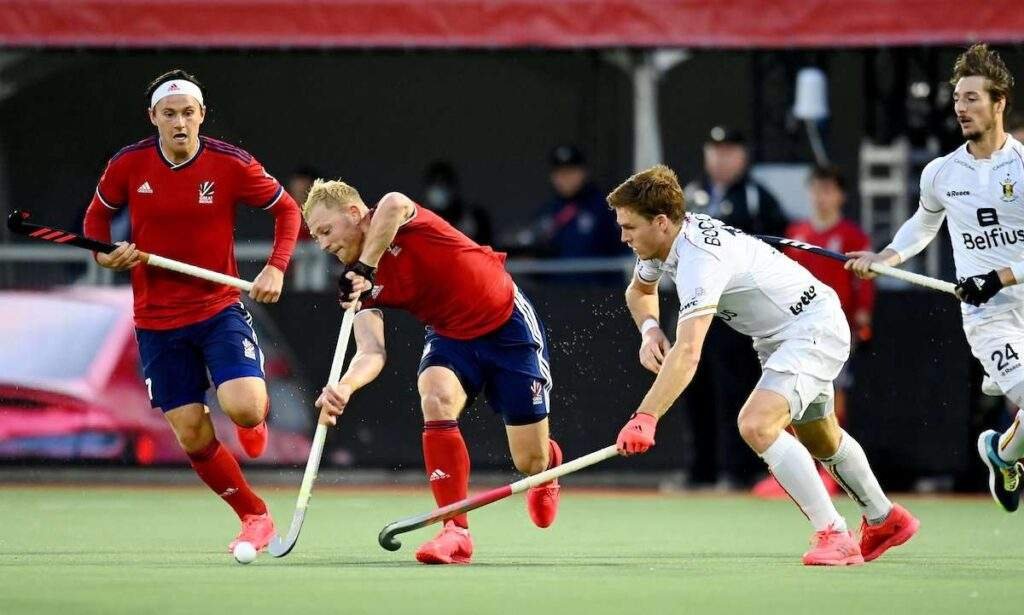 After a goalless first quarter in which Great Britain were unable to capitalise on their penalty corner opportunities, Belgium took the lead just before the half-hour mark.

Britain's Alan Forsyth could not bury a penalty corner and Belgium quickly broke upfield to earn their first penalty corner of the match.

Belgian drag-flick specialist Alexander Hendrickx made no mistake, sweeping a powerful shot past the Britain defence which was deflected onto the roof of the net to give the world champions the lead.

However, it proved to be short-lived. Great Britain responded just three minutes later through Phil Roper, who finally converted their sixth penalty corner of the evening.

It was a frenetic end to the first-half but there was more to come early in the second. Belgian striker Tom Boon displayed exceptional close control to take possession with his back to goal and snapped a shot to restore Belgium's lead.

The two teams continued to attack each other relentlessly but it was Great Britain who got the important equaliser in the 42nd minute. Young defender Jack Waller was on hand to deflect a cross-field pass home from close range.

Belgium were the better side going forward with Victor Wegnez hitting the post but with a minute to go, veteran John-John Dohmen found himself in the right place at the right time to stab home a ricochet off the post to hand Belgium a narrow win.

Belgium now leads the men's FIH Pro League with 21 points from nine games while Great Britain sit ninth with just five points in seven games.

The teams face off again on Sunday evening in the second match of the doubleheader.